Yes, there's an ongoing debate about whether or not women leaders should busy themselves with non-leadership-related tasks, ones that involve using "occupational" or "hard" skills (generating reports, statistical analysis, research). The argument goes that these tasks are best left to subordinate teams. This may be partially true.
At the same time, women leaders are expected to demonstrate competence and authority when working with others, hold others accountable, make difficult decisions and encourage collaboration across teams—what some might call "behavioral" or "soft" skills. Ask anyone who's ever held a leadership position and they'll assure you there's nothing "soft" about leading people in an organization.
Conventional wisdom suggests that a healthy and considered balance of hard and soft skills is what really makes a good leader great. This makes sense and sounds like it's more in line with what I hear from Cornell faculty I work with everyday. And it seems more based in reality. The truth is, most organizational leaders use all manner of soft and hard skills, each day, every day.
Since we launched back in February, the Women in Leadership WebSeries Channel has covered themes like gender bias, stereotypes and strategies for navigating them, crisis communication and the women's leadership profile. In this post's context, they scan like the softer side of the skills spectrum.
I thought we'd switch gears a bit for this next one to see if we can insert some hard skills education into the mix, to bring balance to the Women in Leadership Channel.
Last week I sat down with Mary MacAusland, CPA, PhD, a senior lecturer at the Cornell University School of Hotel Administration. Mary and I discussed how important it is for organizational leaders to understand financial statements. The financial statement is one of the primary tools that can help a leader make sound business decisions. For many, it's the go-to data set for determining organizational strategy.
Whether you're unfamiliar with financial statement interpretation or someone who's seen many a financial statement in your day, I think you might benefit nonetheless from Mary's insight. As a woman leader, understanding basic financials can do nothing but benefit your career.
We'll go through an insightful case-study review of Starbucks statements from 2012-2015 as a platform for understanding how these reports work. I invite you to join Prof. MacAusland and me on Friday May 6 at 1:00PM for our next Women in Leadership event, Leadership Hard Skills: Understanding Financial Statements (navigate to the Women in Leadership Channel listings and you can enjoy a 30-day free trial subscription).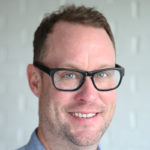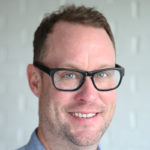 Latest posts by Chris Wofford (see all)