Participants learn strategies for effective decision-making and influencing in their organizations
July, 2018 (Ithaca NY) –
Strong critical thinking skills consistently rank high on employers' lists of must-have qualifications for hires. Yet a recent study revealed that nearly half rated their employees' critical thinking skills as only average or below average. In today's fast-paced business climate, careful and sound thought around decisions has never been a more essential mindset to adopt at every level of a company.
Recognizing the desirability of a workforce that possesses a disciplined, systematic approach to problem solving, Cornell has announced the launch of a new certificate program in Critical Thinking. Available 100% online through eCornell, this certificate program will help learners develop the skills needed to deeply analyze a problem, assess possible solutions and understand associated risks. Learners will hone their strategic decision-making skills following a methodology based on tested actions and sound approaches.
"Critically thoughtful problem-solving is both a discipline and a skill — one that helps teams and organizations thrive," said Cornell Johnson School professor Risa Mish, who designed the program's core course in Critical and Strategic Thinking. "The Critical Thinking certificate program is designed to better align learners' skills with those desired by their current and future employers."
Whether learners are interested in preparing for a management role or already lead in an executive capacity, the Critical Thinking certificate program will equip them to confidently tackle any decision large or small, make compelling business cases, and apply influence in their organization in a way that creates optimal conditions for success.
Learners enrolled in the certificate program can contribute to the success of their organization by understanding how to respond decisively and consistently when faced with situations requiring a decision, analyzing potential solutions from multiple perspectives, and establishing responsibilities and accountabilities to ensure effective follow-through once decisions are made. Courses include:
Solving Problems Using Evidence and Critical Thinking

Making a Convincing Case for Your Solution

Strategic Decision-Making

Navigating Power Relationships

Interpreting the Behavior of Others

Applying Strategic Influence
Upon successful completion of all six courses, learners earn a Critical Thinking Certificate from Cornell University's SC Johnson College of Business.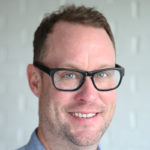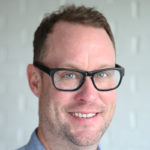 Latest posts by Chris Wofford (see all)