Recently, the team at Web in Travel asked Sabre Hospitality President and General Manager, Felix Laboy, for his 2013 reflections and predictions. Felix has also appeared in eCornell's Ask the Expert segments for our Free New Media Course for Hospitality Professionals.
What are the three things you think will happen in the hotel space in 2013?

• RevPar will continue to grow, driven primarily by continued demand and decelerating supply. Price pressure created by the unprecedented shopping capability of consumers will direct hotel investment towards converged and interfaced technology solutions that support micro adjustments to ARI and cascade to all electronic channels seamlessly. Channel connectivity will continue to be critical.
• Mobile device activity for hotels will approach 50% of all electronic shopping activity (think all mobile devices or non-desktop  and not just mobile phones).
• Hoteliers will require integrated distribution and marketing technology in order to support the increasing convergence of these disciplines and rise of ancillary selling strategies.
What are the three things hotels should invest in for the new year?
Invest in solutions that will:
Increase profitability;
Maximize efficiency;
Enable the personalization of your guest's complete experience.
In our space that certainly means investing in better booking solutions, including a device responsive solution as a brand standard. The ability to engage and serve consumers consistently across all devices globally will be paramount.
Also, consider investing in attribution modeling to supplement current tracking and measurement tools.  The key to managing a constantly evolving digital media space is the ability to truly understand contribution of each media channel or touch point vs. just costs or outcomes.
What are your predictions for hotel distribution and marketing next year?
The continued shift towards convergence of Revenue Management, Demand Creation (marketing) and Distribution will be the biggest trend to watch in 2013.
Non-room inventory will become more important to hotel brands.
Innovation around points of sale will encourage Hoteliers to adapt distribution and marketing strategies
Which hotel groups are the ones to watch next year, and why?
Hotel groups to watch are those that continue to focus on customer service and use technology (pre-stay/during the booking process, during the stay and post-stay) to help them provide a better all around experience for the guest.  The web and social media facilitate greater transparency and consumer empowerment. Personalization and recognition delivered in the travel experience has become an (consumer) expectation.
Three important events that happened this year that you think will have significant impact on travel in the future.
• Apple's increased level of interest in the travel market.
• Continued Political Unrest in the Middle East.
• Fast-growing middle and upper class in BRIC countries (Brazil, Russia, India and China) who are embracing (far) travel.
Most over-used word/s of 2012?
Mobile, Social Media, SoLoMo: There has been too much focus on the new buzz topics – these tend to get over-discussed and explored, often times leading us to neglect the basics of distribution and digital marketing.
Google: We've all heard continual concerns from the hotel industry on Google's intent to become a travel merchant. Google will continue to provide consumers with the best search results and try to monetize advertising, remaining a referral partner to the hotel industry and not a merchant of record
Most under-estimated word/s of 2012?
SEO: A well-optimized hotel should be seeing 50%+ in organic search traffic – too little time is being spent discussing and leveraging this channel. There is a lot of potential in a strong SEO strategy and it deserves the continued buzz in the marketing world.
Ancillary: The airlines have established their approach to ancillary revenue with consumers and smart hoteliers will embrace this opportunity in a manner that will support their brand position and profitability. All inventory sets (hotel restaurant seats, spa beds and retail) will find their way into the broader distribution and marketing landscape.
What word/s will disappear from the hotel vocabulary?
"OTAs are the enemy" – OTAs (Online Travel Agencies) have a critical place in any hotel distribution and marketing strategy – what is critical is to manage them with a holistic view of all true costs by channel and also impact they have on other channels and vice versa.
As the year winds to an end, what will you remember most about 2012?
2012 was the year that hotels started to question whether technology should be a core competency internally or a service that can be successfully outsourced.
What are you most looking forward to in 2013?
Taking a holiday with my family.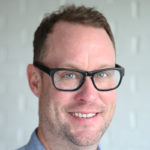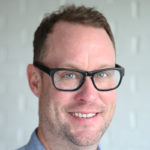 Latest posts by Chris Wofford (see all)