Every Friday, we highlight some of the most interesting articles we've been reading from around the web. We cover the top trends in HR focusing on social media, technology, policy development, remote work, employee retention, and a few others for fun. If you come across an article you think we should be reading, tweet it to us, post it to our facebook page, or leave us a comment at the bottom of the page.
This week, we've found some great pieces from quite a few of our favorite news sources: TNLT, HR Bartender, and more. Enjoy!
You Think Social Media Policy is Unsexy?
"The digital age has transformed everything about the workplace, from how we find talent to the increasingly virtual workforce. Never has there been a greater need to change and shift your company's approach to meet the intersection of Human Resources and Social Media."
 Is There a Fear of Failure for HR Technology?
"Between January 1, 2010 and March 2012 there were 157 venture capital transactions, totaling $966 million, funding companies focused on solving HR and recruiting challenges. That's great news for the HR industry because it means access to new tools and technology designed to help source, recruit and retain new talent."
"for whatever reason despite there existing a 'Yelp' equivalent for seemingly just about everything, there really isn't a large, successful manifestation of the crowdsourced review and ratings site for Enterprise Software."
"Employee opinion surveys are a valuable way to take a pulse on the workforce. And they provide great data. But it's the meetings and conversations after the survey that provide the foundation for improving the workplace and the essentials of employee engagement."
"Some managers and companies argue that having people in the office is essential, and that remote workers are harder to monitor and detract from company culture. But for many small business owners outside of major population centers, remote work is a necessity in one way or another. And many others have family commitments or struggle to function well in an office environment."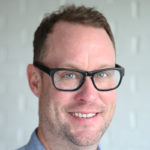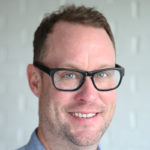 Latest posts by Chris Wofford (see all)