On Fridays, we highlight some of the most interesting articles we've been reading from around the web. Articles feature news, strategies, and tools focused on marketing strategy, data mining and analytics, conjoint analysis, customer segmentation and targeting, and market response modeling, and a few others for fun. If you come across an article you think we should be reading, tweet it to us, post it to our facebook page, or leave us a comment at the bottom of the page.
This week, we've found some great pieces from quite a few of our favorite news sources: IBM, Forbes, and more. Enjoy!
"Data science's learning curve is formidable. James Kobielus describes the core curriculum of training and certification behind a business-oriented data-science curriculum designed to produce expert developers of statistical and predictive models."
How to Become a Data Science (or, Why Data Science is Sexy)
"The person who can make sense of it all—who has knowledge in statistics, computer and data engineering, research methods, and domain expertise—is a hot commodity."
3 Ways Your Content Marketing Strategy Can Use Big Data
"To date, the term "big data" garners about 1.64 billion search results, and counting. The data scientist has been called the sexiest job of the 21st century. Big data has been described by McKinsey and Company as the next $100 billion dollar opportunity. So, what is it, exactly?"
* This link includes a free download of a whitepaper via the Forbes article.
"In order for a marketing strategy to be successful, it must be multi-faceted, realistic and implemented consistently over time. The messaging should be focused on developing awareness of your brand and on building trust around that brand."
"[A]approach Pinterest with caution at this point. You should definitely begin leveraging its potential, but without making it the center of your marketing campaign. And just like all of the other social media services, if you're not going to be an active and engaged user, you will not recognize the benefit of Pinterest."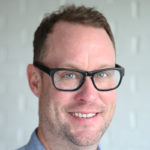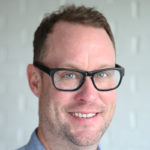 Latest posts by Chris Wofford (see all)