Every Friday, we highlight some of the most interesting articles we've been reading from around the web. We cover hospitality marketing, hotel revenue management, hospitality social media marketing, SEO, SEM, and a few others for fun. If you come across an article you think we should be reading, tweet it to us, post it to our facebook page, or leave us a comment at the bottom of the page.
This week, we've found some great pieces from quite a few of our favorite news sources: Revinate, tnooz, and more. Enjoy!
"Today, online reviews are providing hoteliers with rich data about guest satisfaction to help them please customers. In addition, online reviews provide a social currency that drives new bookings and trust in hotels."
How hotels can use mobile devices and social media to connect and engage with guests without crossing the line into privacy invasion.
In the wake of Thursday's tornado devastation in Oklahoma, people took to social media as a replacement to 911 call centers to contact emergency responders. This post includes a very interesting infographic from the University of San Francisco.
"Hotel marketers may come to look over the previous century as a time of simplicity and certainty. Their job was, and still is, to create a brand that resonated, but unlike today, they did not have to worry about getting their hands dirty with tiresome issues like attribution and conversion metrics."
"User-generated content can be advantageous for gathering information about a hotel's amenities and services or learning about a travel experience from a previous guest's point-of-view, but it can also be controversial because this information is provided by the public and is often uncensored."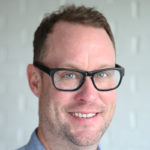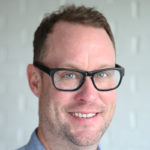 Latest posts by Chris Wofford (see all)