As you know, in human resources, credentials are king. Typically, employers require at least a certificate-level credential for an entry-level position in HR. Human resources certificates demonstrate competence and proficiency and are a great way for you to set yourself apart from the pack. An HR certificate shows that you have knowledge, expertise and a dedication to your continuing education and profession.
On the other side, a human resources certificate helps hiring managers make sound decisions when considering HR employees. It provides a benchmark for measuring proficiencies. Across all industries, candidates with HR certificates are more valued and sought-after than those without.
Taking things one step further, many professionals in the field enter certificate programs that also include HR certification. It's important to make a clear distinction between an HR certificate and HR certification. Earning an HR certificate is essentially a one-time achievement while certification requires periodic renewal of credentials. In the United States, certified HR professionals are educated and evaluated by an accrediting body like the Human Resources Certification Institute (HRCI), or the Society for Human Resource Management (SHRM).

As compared to an HR certificate, HR certification goes beyond showing mastery of core principles of human resources, but shows employers that you keep current in the field, follow important industry trends, employ best practices and stay informed of regulatory changes in the industry.
There are several degrees of HR certification, depending on work experience in the field, level of higher education achieved, and exam performance. Several HR certificate programs offer two of the most common HR certifications:
PHR Certification – Professional in Human Resources
SPHR Certification – Senior Professional in Human Resources
There is also a global certification, in addition to a California-specific certification, but the PHR and SPHR are two of the most common and widely accepted. With certification comes more opportunity and recognition. The truth is, having a PHR, or SPHR, or GPHR (Global Professional in Human Resources) following your name is impressive to recruiters. It also shows your peers, your employees and your organization that you are an accomplished HR professional who has mastered core HR principles and practices. An HR certificate puts you at the leading edge of your industry.
The Career Advantage
Human resources as a profession is currently enjoying a bit of a renaissance. Traditional roles and job functions of HR managers and directors are being upended, as HR people are now increasingly playing leadership and strategic roles within their companies. Gone are the days where understanding employment laws, covering benefits and managing workplace conflict was nearly all that was expected.
The modern HR director plays a clear leadership role, influences company strategy, and effectively structures the organization for optimal performance. And this is where having a professional certificate or certification really pays off. With an expanded role comes greater responsibility, more recognition and higher salaries and benefits.
Given this expanded role that HR plays, you can only benefit from demonstrating your professional development to a potential or current employer. You're improving, always eager to learn, broadening your skill set and gearing up for a position of influence and authority within your organization.
Jobs, Jobs and More Jobs
Human Resources professionals are enjoying a period of job growth within their industry. That's partially due to the expanded role that a candidate with a human resources certificate enjoy. There was an 11% increase in HR job listings in 2011*, and a projected 22% increase in the number of HR jobs by 2018**. Median salaries for human resources are also on the rise:
Human Resources Generalist $48,955
Human Resources Manager $86,299
Human Resources Executive Recruiter $78,666
Human Resources Director $142,671
It's a great time to get your human resources certificate or human resources certification, or both. You'll certainly be more marketable as a job candidate, and you can set yourself apart as one who is serious about their career and dedicated to their profession. It will pay off in the end.
*source: Indeed.com
**source: Bureau of Labor Statistics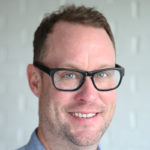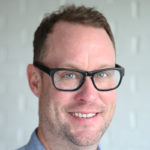 Latest posts by Chris Wofford (see all)