User-generated and brand-generated content on social media are great for bringing value to the customer relationship, but ultimately you'll want to encourage a transaction. If your audience is engaged but you've failed to produce a desired result or a transaction, then it's time to revisit your social media marketing strategy.
According to Forrester Research, US marketers are projected to spend $16.2 billion in social media advertising by 2019, which can inadvertently drive customers away from the point of transaction if done incorrectly.
You don't own your customer on social media. You are only renting your space on platforms like Facebook, Twitter, Instagram, Youtube, and Pinterest. It's time to reclaim ownership of your content and see true ROI from your marketing efforts.
In this informative session, Hashtagio's Alicia Whalen explores how the marketing mix has shifted in the age of social media, and we'll look at how a poorly executed social media plan can inadvertently direct a customer away from the path to purchase. You'll learn how to close the gap between social media and sales and enjoy true ROI from social media marketing.
UPDATE: It was a great session > Watch it here.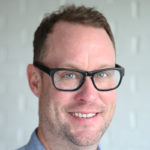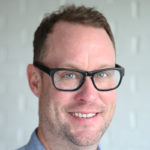 Latest posts by Chris Wofford (see all)