Traditionally, hotel and resort websites have served the same content to all site visitors regardless of their preferences, demographics, past booking behavior, or even geographic location. Today, technology allows us to personalize content for property website visitors, making for a more intimate brand experience, and a profitable one at that.
HeBS Digital's Mariana Mechoso Safer and Sara O'Brien discuss how you can use dynamic content personalization to deliver unique and relevant website content to specific customer segments. When dynamic content is delivered effectively, travelers enjoy service that is tailored specifically for them, while hospitality organizations enjoy more website engagement, greater conversion rates and increased revenues. You'll learn to:
Recognize and reward specific customer segments by displaying personalized and relevant content that speaks to their preferences and expectations.
Differentiate your resort or hotel from the competition and the OTA channel.
Deliver higher levels of consumer satisfaction from the direct hotel website experience.
Significantly increase website conversions and revenues
Mariana Mechoso Safer is Senior Vice President, Marketing at HeBS Digital, overseeing advertising, marketing and public relations. Mariana heads the Las Vegas office, developing and implementing digital marketing strategies for HeBS Digital's West Coast partners. She frequently conducts industry research and publishes in major travel and hospitality publications, and is also a guest speaker and presenter at hospitality events and conferences.
Mariana can be reached by phone at +1 702 463-1857, email at mariana@hebsdigital.com, on Twitter @mmechoso or LinkedIn.
Sara O'Brien is Senior Marketing Manager at HeBS Digital. She manages the development and execution of all HeBS Digital advertising, marketing and public relations. Starting with a position in consulting and client services, Sara has a solid understanding of hotelier's business needs and objectives, including how to help them generate the highest ROIs from their most cost effective channel – their own website. Sara's professional experience includes over nine years of advertising and marketing experience. Sara has a Master's Degree in Global Marketing from Emerson College in Boston and a Bachelor's Degree from University of Wisconsin, Eau Claire.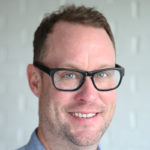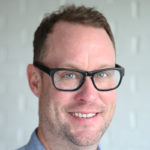 Latest posts by Chris Wofford (see all)