We have three HR webinars on the calendar already. On Friday, 6/24/16, you'll learn what makes a productive and meaningful collaboration and how teams work best across boundaries and organizational silos with Professor Michele Williams. Professor Williams teaches courses on negotiation, organizational behavior and women in leadership at the graduate and undergraduate levels at Cornell University. She has led numerous executive workshops on high performance work relationships with an emphasis on communication, trust, and conflict.
On Thursday, 7/14/16, Cornell's Associate Professor John Hausknect will discuss analytics in HR, including what leading companies are doing to strengthen the impact and reach of workforce analytics. He'll discuss how "big data" will shape the field in years to come as it can reveal deep insights that help improve retention, efficiency, and productivity.
On Tuesday, 8/16/16, Cornell Associate Professor Beth Livingston talks about what does means to "balance" work and life. Though we often hear this term used in relation to the management of work and non-work responsibilities, it is also a source of consternation for many employees. Is it achievable? Should we change the way we think about work and life to better reflect the realities of today's employees?
Test drive our new Human Resources WebSeries Channel with a 30 day free trial.  Click 'Register Now' to learn more. Channel subscriptions start at $39/month and $279/year.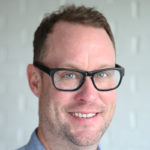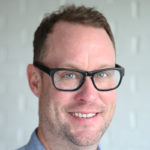 Latest posts by Chris Wofford (see all)