The U.S. Department of Education's Office of Technology Education has released an 80-page draft of a five-year National Educational Technology Plan (NETP), which presents a model of 21st-century learning powered by technology, with goals and recommendations in five important areas: learning, assessment, teaching, infrastructure, and productivity. Titled "Transforming American Education: Learning Powered by Technology," the report advocates empowering students to take control of their own learning by providing flexibility on several dimensions.
"A core set of standards-based concepts and competencies form the basis of what all students should learn, but beyond that students and educators have options for engaging in learning: large groups, small groups, and work tailored to individual goals, needs, and interests," the report says. "To prepare students to learn throughout their lives and in settings far beyond classrooms, we must change what and how we teach to match what people need to know, how they learn, and where and when they learn and change our perception of who needs to learn. We must bring 21st century technology into learning in meaningful ways to engage, motivate, and inspire learners of all ages to achieve."
The draft technology plan highlights Virginia's Fairfax County Public Schools, which has built an online one-stop shop to connect teaching resources, assessments, and system-wide data. Teachers use a Web-based system called the Electronic Curriculum Resource Assessment Tool to create and access lesson plans, worksheets, assessment tools, and other resources tied to district-approved standards. Students take assessments online or on paper, and the results help link teachers to resources that will help address specific students' needs.
"It brings joy to my heart that learning is the first goal," says J. Ana Donaldson, the recently elected president of the Association of Educational Communication and Technology, about the plan. "Learners are engaged inside and outside the school environment."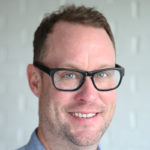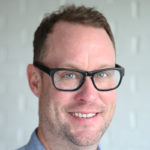 Latest posts by Chris Wofford (see all)