We're at a unique moment in history; we now have three generations working side by side in the workforce.
Companies are facing challenges managing different work ethics, communication styles, values, approaches to teamwork, work-life balance expectations and relationships to authority.
In this fast-paced session, Carrie Shearer, eCornell faculty instructor and veteran HR strategist, demonstrates how HR professionals can transcend generational differences in the workplace:
Bridge the gaps among employees and help them avoid conflict.
Understand why each generation thinks and acts the way it does and then develop strategies to resolve the conflicts between generations.
Increase productivity in a generationally diverse workplace.
Carrie Shearer's career has spanned nearly forty years and covered all areas of HR, with particular focus in compensation and global strategic issues. During her twenty years with Caltex Petroleum Company, she oversaw HR operations in 97 countries, developing HR curricula and course materials for developing HR practitioners.
At her consulting firm, Carrie Shearer & Associates, she offers expertise on strategic HR, international HR and leveraging a cross-cultural workforce. Carrie is a novelist, a frequent contributor to the HR track of Expatica.com, was on the advisory board of Woman Abroad Magazine, and is a sought-after speaker at international HR conferences.
eCornell offers four online certificate programs for human resources professionals, with the Advanced Certificate in Strategic HR being perhaps most relevant to today's presentation. Whether you are new to HR, an accomplished HR practitioner, or an HR leader or business partner, there is sure to be a Cornell professional certificate that fits your career objectives.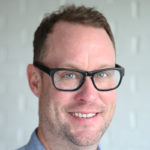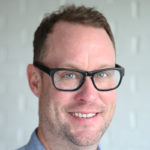 Latest posts by Chris Wofford (see all)