As a manager, you may be asked to make financial decisions within your organization. However, the world of corporate finance can be an overwhelming one. There are a variety of new terms, concepts and tools to learn about in order to really understand your organization's financial standing and to make a sound decision.
One of the primary concepts to understand is the time value of money (TVM); it is a critical element of financial management within organizations, and the principles being discussed below have relevance for personal financial management as well. As a non-financial manager within your company, you want to be conversant in the ways that the time value of money affects your company's ability to borrow, invest, and expand in general, as well as to fund your projects. Professors Steve Carvell and Scott Gibson explain in this video.
eCornell's Financial Management certificate will introduce you to the concepts and formulas you need to be able to understand, and speak to, the financial workings of your organization. Having a holistic understanding of this will allow you to more easily advance in your organization.
Tuesday, 5/17 at 1 pm EDT, we'll be talking live with Professors Carvell & Gibson as they disucss key financial principles that are critical for every professional to understand – regardless of industry or level of experience. To attend for free, please sign up here. Learn more about our Financial Management certificate here.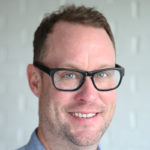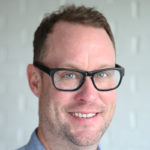 Latest posts by Chris Wofford (see all)