University-corporate partnerships can offer higher education institutions many benefits, including exposure to new revenue channels, networking relationships with corporate partners, and continuing educational programming for professionals. However, before engaging in a corporate strategy, there are several technical considerations (and decisions) to evaluate.
Businesses tend to rely pretty heavily on data to drive business decisions. When a company sponsors training and development, they want assurance that their learning programs lead to measurable performance outcomes. To this end, universities should evaluate their data-sharing strategy for corporate partnerships.
Here are a few reasons why data sharing is mutually beneficial for both the university and corporate partner:
Aligns university-provided courses and content with company-defined competencies for individual employees
Improves visibility about aggregate outcomes from company-sponsored programs with an institution
Simplifies the user experience for employees by integrating (aka "federating") university learning system logins and passwords with employer-based systems
Expedites enrollment and payment processing
Once you have determined the reasons for sharing data with your corporate partners, there are several technical questions you now need to ask, including:
What are the technical considerations and risks associated with data sharing? How can they be avoided?
What kinds of data should be shared and how should it be protected?
Should third-party system integration be considered?
Build Your University-Corporate Strategy
Prior to the late nineties, many university-corporate partnerships were relatively simple, from a technology perspective. In a typical relationship, a corporate student would enroll and attend an on-campus program, and upon successful completion, the institution would issue a credential to the student and provide a transcript back to the corporate partner to go in to their HR file. In some instances, the institution would tailor curricula specifically for corporate partners to meet organization-learning goals. From a technical perspective, this was still a very simple, analog transaction.
Move forward to today, the technical landscape in both the university and corporate learning environments are vastly different—and technically complex.
For example, let's compare two complimentary systems implemented in most higher and corporate education environments today:
Example 1: Information Management Systems
Higher Ed: Most institutions have implemented Student Information Systems (SIS) such as DestinyOne to manage student data across the institution.
Although these systems are similar in function, they serve different organizational needs.
Example 2: Course Management and Delivery Systems
Higher Ed: Most institutions have now implemented Course Management Systems (CMS)such as Blackboard, Moodle or Canvas that allow schools to augment and flip traditional classroom learning, providing an option for institutions to develop and deliver online distance learning courses.
Corporate: Similarly, the majority of corporate organizations have implementedLearning Management Systems (LMS) that allow corporations to administer, track, report and deliver online education courses or training programs—developed both internally and externally.
Much like SIS' and ERPs, these systems perform similar functions. However, they also serve different organizational needs.  
Bridging the Data Divide
As shown in the above examples, most universities and corporations have implemented systems to manage data and learning within their respective environments. So, it should be easy to share data between these two environments, right? Well, not exactly.
Many of these systems share technical standards intended for interoperability and sharing of data across systems (e.g. single sign-on, encryption, API, etc). However, many are not designed to seamlessly bridge the university-corporate divide out-of-the-box.
Every institution and technical environment is unique, and there is no single, correct strategy. Therefore, it's important for each institution to carefully weigh its university-corporate objectives against its mission, technical infrastructure and resources.
Although there are many factors to consider, the following represent some of the most common technical areas that universities should evaluate before launching their corporate strategy:
Course Delivery
How you intend to deliver your programs to corporate partners can greatly impact the technical factors your institution must consider.  Will you offer Classroom, Online and/or Blended?  Depending upon your approach, consider some of the following questions:
A. Classroom:
Can corporate partners batch enroll students?
Will partners receive completion data? What formats?
B. Online:
Can corporate partners automatically enroll students?
How will students access your online system?
How will learning data be shared? What methods and formats?
C. Blended (Classroom and Online).
Will a blended approach offer consistency for classroom and online?
Student Information
Assuming student data needs to be shared between university-corporate systems, what information is commonly shared/desired by corporate partners? What common data fields and formats?
Which information and just how much of it should be considered carefully when sharing with a partner system. Here are some common data elements shared with partner organizations:
Enrollment and payment processing
Basic student profile information
Registration information
Assignment and course completion information
Attendance and basic transactional activity
Although this information is typical, corporate partners are becoming more accustomed to having analytics, interactive reports and behavioral/social data (student to student, student to instructor) available for reporting or data analysis. Therefore, institutions need to carefully evaluate the data they are willing and able to share with corporate partners, while considering future data requirements.
When sharing data between a higher education institution and a corporation, it is important to determine and define accountability.
Third-party Integration
Many institutions and corporate organization maintain various third-party systems that relate to employee learning.
For example, consider some of the following third-party integrations:
Human Capital Management.Many corporate organizations have implemented Human Resource Management (HRMS) and Human Capitol Management (HCM) systems such as Workday or SuccessFactors to manage employees, including the mapping of learning outcomes to career advancement, competencies, and rewards.
Enterprise Social Networks. With the advent of consumer social networks such as Facebook and Twitter, many organizations have implemented Enterprise Social Networks such as Yammer or Chatter that allow coworkers to follow each other and share updates, including learning achievements.
Industry Certifications. Many industries have developed their own set of recognized learning credentials such as the Project Management Institute (PMI) or Society for Human Resource Management (SHRM) that allow institutions to map their outcomes to core certification requirements.
Is Human Capital Management important to your core corporate prospects? Do your programs align to industry-specific certifications or competencies to provide additional value to corporate partners? Is social networking important to your prospects?
Depending upon your overall university-corporate strategy and prospective partners, your institution may want to consider integration with other third-party systems.
Authentication
Whether your institution decides to offer programs via classroom or online, most of your corporate partners will want to either send and/or receive data from your systems, such as single sign-on for online students, automatic enrollment, student results, etc. Therefore, to do this in a secure (and compliant) manner, you'll need to determine the authentication methods you will offer to your corporate partners.
If you plan to offer online delivery, most organizations (like yours) want to avoid employees maintaining separate usernames and passwords for various systems. To solve this, most organizations use single sign-on to seamlessly log users into internal and third-party systems. This can also be used for non-human interaction with systems, where one application talks with another to share data.
Everyone does not use the same authentication methods. However, there are several authentication protocols (aka "federated authentication") that allow organizations to authenticate with each other across the web, such as CAS, ADFS, and Crowd. If you're just getting started, there are also cloud-based "identity" providers to consider, such as PingIdentity and Okta that strive to make these interactions easier.
Data Security and Privacy
What are the security, personal identification and privacy issues that need to be considered in a university-corporate partnership? Security is one of the most important and overlooked areas surrounding integration between systems and organizations. And, as a result of serious data breaches over the past decade, there are now several information security regulations that require it, including:
Your first reaction might be; why do we need to be concerned with non-education specific security regulations such as PCI or HIPAA? Well, if you are accepting payments (e.g. PCI) and sharing data with corporate partners (e.g. SOX), they are responsible for maintaining compliance with all information and data systems.
No two information security policies look alike, and chances are one or both parties will have to compromise on one issue or another. Depending on the nature of the relationship, accountability is one of the most important issues to consider. Defining accountability will determine who is ultimately responsible for data loss, breach or other failure due to software or system vulnerability.
Therefore, it's important for your institution to perform a risk analysis of the integration point(s) you're considering sharing with your corporate partners, so that both parties are fully aware of their security requirements and shared responsibility.
Every institution and working environment is unique. There are myriad technical considerations and few easy solutions when working with corporate partners.
So it's important that you carefully evaluate your overall strategy, resources, and systems to determine what's best for both university and corporate partners.
Corporate partnerships can be fruitful and bring about huge beneficial change. But institutions need to weigh their ability and understand very clearly their capacity to meet the technical needs/requirements of the corporate environment.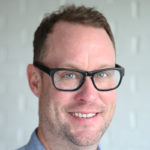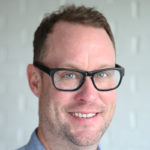 Latest posts by Chris Wofford (see all)