Human resources as a profession is currently enjoying a bit of a renaissance. Traditional roles and job functions of HR managers and directors are being upended, as HR people are now increasingly playing leadership and strategic roles within their companies. Gone are the days where interpreting dry employment laws, covering benefits and managing workplace conflict was nearly all that was expected.
The modern HR director plays a clear leadership role, influences company strategy, and effectively structures the organization for optimal performance. With an expanded role, of course, comes greater responsibility, more recognition and higher salaries and benefits.
Jobs, Jobs and More Jobs
Human Resources professionals are enjoying a period of job growth within their industry. That's partially due to the expanded role that HR is playing in the workplace. Job listings are increasing, and HR job availability is projected to grow at an impressive rate over the next several years, despite discouraging economic trends. And salaries continue to rise steadily.
It's an ideal time to get your human resources certificate or human resources certification, or both. You'll certainly be more marketable, and you can set yourself apart as a candidate who is serious about their career and dedicated to their profession. Those fancy letters after your name are as attractive to hiring managers as they are to you!
This infographic points to a few notable trends in HR. Industry numbers are unquestionably encouraging. The HR job market is healthy, but as competitive as ever. For HR professionals, it's an ideal time to get an HR certificate or HR certification, or both. The name of the game is personal marketability, and naturally, education and credentials.
It looks like it's going to be another great year for HR in 2012.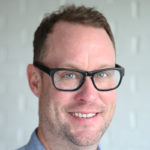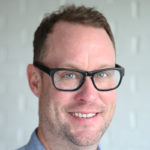 Latest posts by Chris Wofford (see all)