U.S. unemployment is at 8.2%, yet 52% of U.S. companies report difficulty filling jobs.* I know, it's hard to reconcile those numbers.
Given that, it's even harder to account for this: Only 28% of U.S. companies are increasing training and development this year. Why are companies not conducting training in-house? Why the apparent aversion to promote from within? Too costly, too few available resources? It seems those 52% of companies are hoping that the dream job candidate is the next one to walk through that door. That's unlikely, so what to do?
The WSJ says bring back apprenticeship, educate and promote from within.
CLO Magazine seconds that and explains the U.S.'s problem:
European countries aren't having skill-shortage complaints at the same level as in the U.S., and the nations that have the most established apprenticeship programs—the Scandinavian nations, Germany and Switzerland—have low unemployment.
Fast Company says "stop whining":
With technology and industries shifting so quickly, our economy's open positions aren't necessarily a perfect fit for our unemployed workers. Rather than simply wishing that mismatch away, businesses need to embrace training to reduce it.
And by leveraging new training technologies, employers have new opportunities to make training more effective and cost-efficient than ever before.
It's time organizations stop dreaming of perfect employees and start growing them.
*source: Manpower Group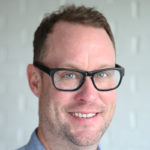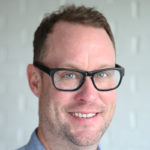 Latest posts by Chris Wofford (see all)