In this one-hour webinar and panel discussion, Switch & Shift's Mark Babbitt and Shawn Murphy detail what makes social leaders and people-centric organizations successful.
Since the early days of the Industrial Age, employers have attempted to elevate the hearts and minds of their employees. Their primary goal: to positively affect business results.
Decades later, we see that most of these attempts failed. Even today, 74% of our workforce is disengaged. Perhaps that is because our leaders, while relentlessly trained to marshal resources and improve efficiency, profit margins and market share, largely ignored the needs of the employee.
This short-sighted effort left employees depleted and disillusioned. And ultimately, those less-than-inspiring leaders – and in some cases, entire industries – learned that business growth is tied directly to the ability to tap into the collective wisdom of their people.
To overcome this modern organizational malaise, today's leaders must infuse two essential human-centered elements into their business model:
     Adoption of a social leadership style
     Creation of an optimistic workplace
In this webinar, you learn how to leverage social leadership to build and maintain mutually-beneficial relationships with your customers, champions, vendors – and especially your employees. You discover how to create a workplace environment that inspires employees to bring their hearts and minds – and even their souls – to work.
Most important, in the 60 minutes you invest in this webinar, you gain an understanding of how to remove the barriers that limit your organization's performance – and, working together with your employees, realize your full potential.
Learning Objectives
    Describe the 5 social leadership mindsets
    Explain how the 5 social leadership mindsets benefit business
    Develop a plan to increase social leadership practices in your immediate team
    Articulate the 6 beliefs essential to create an optimistic workplace
    Integrate into your leadership practices an adaptive one-on-one format that transforms relationships and performance
    Learn the signs that your leadership mindsets and practices are having a positive influence on your team
Mark Babbitt serves as President of Switch & Shift, is CEO and Founder of YouTern and is a founder of ForwardHeroes.org. A serial mentor and social leader, Mark has contributed to Huffington Post, Inc. and Harvard Business Review.
Mark is also the co-author of A World Gone Social: How Companies Must Adapt to Survive and an in-demand speaker. Recently, he was named a Top 100 Leadership Speaker by Inc.com.
He and his family call Seattle home.
Shawn Murphy is CEO and co-founder of Switch & Shift, an organization dedicated to the advancement of human-centered organizational practices and leadership.
Often found in the classroom teaching, on the stage speaking, or alongside clients consulting, Shawn is passionate about helping people become the best version of themselves.
UPDATE: Watch the archived event here, and download the slide deck here.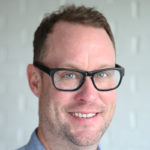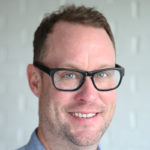 Latest posts by Chris Wofford (see all)