On September 7, 2000, the Cornell University Board of Trustees approved the creation of eCornell, a wholly-owned, for-profit subsidiary that would produce and deliver online courses authored by Cornell professors and extension faculty members.
With this charter, eCornell became the Ivy League's first online education startup. Like any fledgling business, its founders — many of whom were Cornell alums — faced the challenge of defining and serving a relatively new market. Who were online learners? What did they need, and was it different from the needs of students sitting in classes on the Cornell campus? What expertise could eCornell bring to online learners that would set it apart?
Thirteen years later, we're no longer a startup and we've found our niche. True to Cornell's motto, eCornell has become a natural extension of the university's ideals: the online outpost of "…an institution where any person can find instruction in any study." We provide a virtual community for learners at every stage in their careers, spanning disciplines and providing Ivy League instruction grounded in application.
But we haven't forgotten our roots. Throughout the years, the eCornell executive team has been paying it forward, supporting entrepreneurs and new ventures at all levels — whether through undergraduate student projects, alumni startups, peer coaching, or new courses and certificate programs.
"We've been a strong supporter of Entrepreneurship@Cornell (Cornell's university-wide entrepreneurship initiative) for years because we know there is a direct link between developing the management skills of new entrepreneurs and their ultimate success," said Chris Proulx, '91, eCornell's Chief Executive Officer.
Proulx and Rob Kingyens, Chief Technology Officer and Chief Marketing Technology Officer, regularly judge business plan competitions around the country and participate as coaches or panelists at entrepreneurship conferences. They also are dedicated to leading eCornell in a direction that meets entrepreneurs' and business owners' unique needs.
"Launching a new business is more than a full-time job. Many entrepreneurs, especially those who can't yet afford to quit their 'day jobs,' don't have time to go back to school," said Proulx. "They need accelerated, actionable learning, at the right time and place."
For entrepreneur Egomeli Hormeku, eCornell's courses were a perfect fit, even while he was running and building a new multi-brand business.
"The structure of the coursework didn't take away from my business; it only benefited the process. I thought the task of running five brands and taking courses with eCornell would be impossible. That definitely wasn't the case," said Hormeku, founder and CEO of The Hormeku Group, a holding company focused on mens' fashion, cigars, spirits, and wine.
Hormeku completed eCornell's Business Strategy: Achieving Competitive Advantage certificate program, a decision that he said allowed him to better see the business from all angles, fine-tune the practical information he'd already gained on the job, and learn how to compete in vertical markets some would consider daunting.
Like Hormeku, Adam Zembruski came to eCornell to fill a skills gap. But Zembruski, president of hospitality investment and management company Pharos Hospitality, LLC, needed to fill those gaps for his entire team, not just himself. Though Zembruski has decades of hotel management experience, his new venture was founded on a technical skill he and many if his employees didn't possess: hotel underwriting.
"We formed Pharos with the intent to bridge the gap between real estate investors and hotel operators. These courses [in Hotel Real Estate Investments and Asset Management] have prepared me to anticipate and meet the needs of all of our current and future partners. The courses taken through eCornell were priceless," Zembruski said.
If you're registered for Startup Weekend, you also already know how important networking and connections are for entrepreneurs. At eCornell, this is another way we pay it forward: bringing like-minded, driven people together through courses designed for interaction. Fellow students become your sounding board and source of inspiration.
"The people I take courses with keep in touch with me, and we find ways to sharpen the vision of our career goals. These connections, and my eCornell courses, have helped me cut costs, strategically move more units, stay ahead of my competition, and realize new ways of being profitable. They took me from being a good entrepreneur to walking the road of becoming a great one," said Hormeku.
For Startup Weekend Fredericksburg attendees, we're continuing our tradition of supporting entrepreneurs. Save 25% when you enroll in any eCornell certificate program by June 30, 2013. Visit http://ecornell.cornell.edu/swfred and use promo code SWFRED to get started.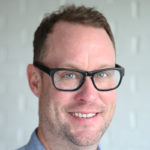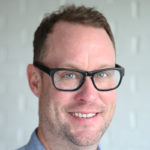 Latest posts by Chris Wofford (see all)