How far in advance can you predict demand for your hotel? In hotel management, we continually stress the importance of creating demand, rather than simply responding to it. How to do it?
Well, proper use of length of stay controls during high-demand periods enables you to control customer demand, plan for the future, and maximize revenue.
Minimum Length of Stay
When to use
Minimum length of stay can be used at any hotel where there will be a period of high demand (a string of busy nights) followed by a period of low demand. Some example scenarios are: a resort hotel over a winter holiday or any hotel in the vicinity of a major national festival or conference.
What to do
Implement a rule to accept longer-duration reservations and reject shorter-duration reservations for arrival during a hot period. That way you can fine-tune demand during hot times to increase occupancy during the slow period that follows.
Potential problems
You may not have anybody who wants to stay longer than the minimum you have in mind. Also, your guests may decide to leave early.
Requirements
Be sure you have sufficient demand for longer lengths of stay. Otherwise, use of this control could have a detrimental effect on RevPAR instead of improving it.
Maximum Length of Stay
When to use
This control is used when you are expecting to be able to sell out your rooms at higher rates. Using maximum length of stay, you can limit the number of rooms sold at large discounts during the high rate time period by limiting the (discounted) multi-night stays extending into that time period.
What to do
Do not accept reservations at specific discounted rates for multiple-night stays extending into the sold-out period. To do this, use the start of the sold-out period as a guide to determine the maximum length of stay allowable for discount customers. To accommodate guests who would like to stay at the hotel longer than the maximum length, it is possible to charge two rates: the discount rate for nights up to the maximum and the rack rate for subsequent nights.
Potential problems
Your guests may decide to stay longer. By law, you can't force them out of their rooms.
Requirements
Be sure you have high demand. Otherwise, you could decrease RevPAR instead of improving it.
Closed to Arrival
When to use
This control can be used to restrict arrivals during a time when you expect to reach maximum occupancy through guests staying on at the hotel for multiple nights (through "stayovers" as opposed to through new arrivals). Using this control would only make sense if you believed you would achieve higher occupancy by selecting a particular set of guests (i.e. those arriving before the closed-to-arrival date).
What to do
Do not accept reservations for arrivals on the day in question. Allow guests staying through from previous nights only.
Potential problems
Be very, very careful with this control, because using it will have an impact on the day you've closed to arrivals, and the day after, and the day after that. You may end up improving revenue on some days, but decreasing it on others.
Requirements
Be sure you have extremely high demand.

Fill Your Hotel
To better understand how length of stay controls actually work, we suggest you try your hand with the interactive activity, Fill Your Hotel, used in eCornell's course, "Forecasting and Availability Controls in Hotel Revenue Management," taught by Dr. Sheryl Kimes. This activity simulates a length-of-stay tool as it relates to variable demand and overall occupancy rate. Learn how you can not only predict, but control for your hotel's demand.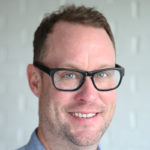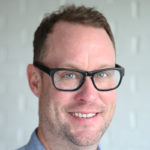 Latest posts by Chris Wofford (see all)