Allan Filipowicz, clinical professor of management and organizations at the Samuel Curtis Johnson Graduate School of Management, recently faced a seemingly impossible task: Teach three days of material in just one day.
Cultural and language barriers made time even tighter. He usually taught the material, on the psychology of leadership, to MBA students in their late 20s who were native English speakers. This particular class was for Middle Eastern senior executives in their 50s for whom English was a second language.
Luckily, Filipowicz had an ace up his sleeve. He had previously worked with eCornell to re-engineer his campus course on the subject into an online certificate program. The design process has transformed the way he and other professors think about and organize how they teach their on-campus courses.
As Cornell's online learning unit, eCornell delivers online professional certificate programs and executive master's degree programs. eCornell has offered online learning courses and certificate programs for 17 years to more than 130,000 students around the world at more than 2,000 companies.
"The fact that I did this work with eCornell gave me the ability to take any topic and make it incredibly modular," Filipowicz said. "I essentially took what was three days' worth of material and compressed it into one-third of the time without losing either the large ideas or the interrelation between them. You can collapse the structure. It's like you can fold the course any way you want once you examine it on that level."
When creating an online course or certificate program, eCornell's instructional designers work with faculty members to define specific learning outcomes. "Our design process is very much built on what students need to be able to do to be successful in this area, not necessarily what they need to know," said Chad Oliveiri, eCornell's vice president of curriculum development.
That could be, for example, how to introduce one's self to a large group or draft a business plan. Students learn in an interactive, small cohort format to gain skills they can immediately apply in their jobs, Oliveiri added.
The instructional designer and the professor take apart the classroom curriculum and redesign it with an eye toward the student audience, the online format and, above all, the learning objectives for each module. "What are you doing, in that second, that is helping the student achieve the goal in this module?" Filipowicz said. They also decide which tools – video sessions, discussion groups, projects, an assignment done at the workplace – will help the learner achieve those outcomes.
In the process, professors often realize they've shifted how they approach on-campus classes they may have been teaching for years.
"It really impacts you," said Deborah Streeter, the Bruce F. Failing Sr. Professor of Personal Enterprise in the Charles H. Dyson School of Applied Economics and Management. Streeter's Women, Leadership and Entrepreneurship class on campus parallels her eCornell Certificate Program in Women in Leadership. "Suddenly you're thinking, I should go back and look through my learning outcomes for campus and make sure I have thought deeply enough about them," she said.
And the process forces the faculty member to cast off extraneous details, Streeter said: "It has sharpened the curation of the material."
For example, she recently created a course on executive presence – that is, the ability to project confidence and leadership. The design process called for a checklist in this area to give students. As Streeter dug into the research, she found a "nauseating" report by a respected source giving contradictory and subjective advice, such as "dress conservatively, but not too conservatively; be attractive, but not sexy; don't remind people of their daughter, but don't remind people of their mother; wear jewelry, but not too much."
She could have just given students the report. Instead, the design process prompted her to define the message she wanted convey. In the end, she told them, do not take any piece of advice unless the results make you feel powerful.
"The design process took me there, because you're thinking so much about the learner, and when they're done with that module of the course, what do they have to put into play in their life the next day?" Streeter said.
The design process is a luxury, said Filipowicz, a form of mentoring. "At no time in your professional career does anyone say, 'Let's go through your course second by second and think about what each element is doing and ask are there ways to do it better.'"
Streeter agrees.
"Having a second set of eyes on your curriculum is so much fun," she said. "Somebody's paying attention to what you're teaching."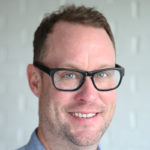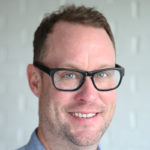 Latest posts by Chris Wofford (see all)