On April 6 we'll be hosting a WebCast for startups called "Build Your Business: Real Estate Challenges for Startups" with Cornell alum T.J. Hochanadel.
As host, I needed to learn a few things about real estate strategies for startups, so T.J. and I had a conversation earlier this week.
What should a startup be thinking about when readying for the big move into a bricks-and-mortar address? 
T.J.: Every company has its own unique set of criteria that drive real estate decisions. Startups should look closely at a number of things, like price, geography, image, scalability, talent attraction/retention, commutability, life cycle of business — we'll take a close look at all of these during our WebCast.
T.J., Can you recommend any tools or resources here that may help guide the startup toward an informed decision about real estate?
T.J.: Business execs tasked with the assignment of securing an office space should really consult with a commercial real estate professional who can represent tenants' interests. The best commercial real estate advisors/brokers spend time understanding the business to help you formulate a strategy around your office choice.
Here at JLL, we have a really cool interactive tool called the Square, which is meant to help business executives grasp an initial understanding of a real estate strategy that best meets their current/future business needs. It really helps to guide the conversation going forward.
What if my company is focused on acquisition? Should that change my game plan?
T.J.: Each situation is unique, and it mostly depends on how the acquiring company underwrites the real estate obligation of the company being acquired. I think the argument could be that a company focused on acquisition would want to maintain high flexibility in its lease. However, I can recall several examples where a company was acquired shortly after signing a long-term lease.
What if I live and work in an area where the startup culture is not very dense or developed yet? Should I go where there is a culture and supportive infrastructure around startups?
T.J.: Again, each business requirement is unique. Generally, I believe successful companies tend to locate in geographies that will foster their growth. Tech hubs like NYC, Palo Alto, Los Angeles, etc. offer many advantages over less-developed hubs.
A business owner will want to consider the effects a geography has on access to capital, talent, and other unique business resources, and weigh those against cost of operating in those geographies.
How does company brand figure into real estate considerations?
T.J.: An office is a place that most of us "live in" every day, so it is inherently going to be a reflection of the brand. For the startup out there who is in the process of raising a large round of funding that will enable them to grow their employee headcount, they'll want a home that will help them attract and retain talent. Or for the fashion designer who is looking to open a showroom, a client's optical view of the brand image will be significantly influenced by the showroom. As discussed above, each situation is unique, and it is important to undertake the heuristic process to determine the best strategy for reach business. We'll cover all this and more next week in our 1-hour WebCast.
Go here to register and to take advantage of our free 30-day trial subscription to the Entrepreneurship Channel.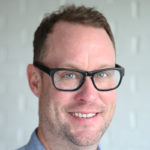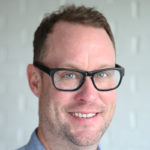 Latest posts by Chris Wofford (see all)