Face it: Nobody wants to be sold to. 
Today's modern buyer is mobile, digitally driven, and socially connected — able to make informed purchasing decisions without the influence of a salesperson. In fact, 57% of buying decisions are made before a salesperson is engaged. The modern buyer rarely buys anything without researching it thoroughly. 

Forget "selling." The role of the modern seller is to educate and empower the buyer with information. Potential customers must trust you before they trust your brand. If you've helped them make the right buying decision, you'll have a customer for life — better yet, a digital evangelist who will effectively do the selling for you. 

In this webinar, Jill shows you how to: 
Create and curate content that empowers and enables prospects.
Feed your sales pipeline with people who will contact you when they're ready to buy.
Leverage social networks to your advantage.
Stop using LinkedIn as your online resume.
Jill Rowley is a social-selling advocate, a speaker, and a trainer. Companies like Eloqua, Salesforce.com, and Oracle have enlisted Jill to help transform their lead-management processes.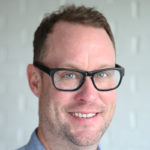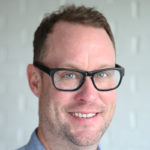 Latest posts by Chris Wofford (see all)