On Wednesday 5/11 at 1 pm ET, we're meeting with GiveGab CEO and Co-Founder Charlie Mulligan to talk about the pivotal maneuvers and strategic shifts that led to GiveGab's rising success in recent years. Charlie will discuss lessons learned as an entrepreneur and offer advice on how you might apply them to your own startup. You'll learn:
Why pivots are a common and necessary fact of life in startups.
How to decide when it's the right time to pivot.
Best practices when changing strategy.
How to communicate around the pivot, both internally and externally.
I sat down with Charlie earlier this week to learn a bit more about him, GiveGab.com and his experiences.
Chris: What exactly is a pivot in the business sense?
Charlie: A pivot is a shift in strategy, which to me means you're changing something significant (such as who your customers are or how you make money).
Chris: Is failure a necessary predecessor to a pivot?
Charlie: I would say failure is a common predecessor to a pivot, but not 100% necessary. If you discover a great opportunity in the mechanics of what you're doing, it makes sense for a startup to pursue the bigger opportunity, even if the current one is doing OK.
Chris: I interviewed visiting e-ship lecturer Steve Gal from Johnson School at Cornell, and he described the pivot in the basketball sense: "You change your focus and direction, but you must keep one foot on the ground." In GiveGab's case, what was it that you gave up, and what was it that you gained in your organization's pivot situation? What was the thing that kept you grounded through your pivot?
Charlie: Our pivot led us to change who our customer was (from universities to nonprofits) and how we made money (via fundraising vs. volunteer management), but it didn't change our core as a connection portal between nonprofits and supporters. This allowed us to utilize a new strategy while still being able to build off our experience in the nonprofit world and our connections and partners.
GO HERE to register and to take advantage of our free 30-day trial subscription to the Women in Leadership Channel.
GiveGab, the Nonprofit Giving Platform, is an online fundraising and supporter engagement tool designed exclusively for nonprofit leaders. Charlie Mulligan has 25 years' experience in entrepreneurship, corporate leadership, fundraising and sales partnerships. He has served as a speaker, mentor and consultant for businesses and nonprofits all over the world. His passion is helping mission-driven organizations gain the resources and skills necessary to succeed. Mulligan has a BA in Marketing from Penn State and an MBA from Cornell.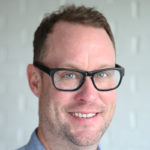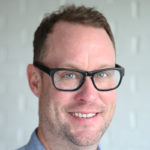 Latest posts by Chris Wofford (see all)