Learn how to utilize the STAR interview method to create optimal behavioral interview questions and minimize risk when hiring new candidates.
Use the STAR interview method to create optimal behavioral interview questions.
When it comes to hiring, making predictions about candidates is crucial.
Ineffective interviewing techniques lead to poor predictions and can result in high employee turnover and more resources spent searching for new candidates.
To minimize this risk, many human resources professionals rely on the STAR interview method.
STAR is an acronym for Situation, Task, Action, Result. The STAR technique is designed to gather relevant information about job candidates to better predict future performance based on past behavior.
By asking behavioral interview questions, HR professionals and hiring managers can better assess the candidate's ability and compatibility with a company's culture. The STAR interview highlights the candidate's actions and takeaways from his or her professional and/or academic experiences.
Below is an example of a STAR interview method matrix with examples of behavioral interview questions and answers:
Situation: The interviewer asks the candidate to describe a situation they previously faced.
Task: What task was the candidate trying to accomplish? This answer may be in the form a job deadline, a performance goal, dealing with a difficult customer, resolving a dispute, organizing group efforts, etc.
Action: The candidate describes the action they took to try to achieve the goal. The interviewer should listen for the candidate's reasoning and presentation of alternative strategies.
Results: What resulted from the candidate's actions? The interviewer should focus less on whether the candidate met their goal and more on what they learned from the experience. Did they regret their actions? Did they learn a lesson that could be valuable in a job setting? Successful candidates may present a negative outcome and alternatives they would take if placed in a similar situation.
Are you an HR professional responsible for recruiting, screening, hiring or promoting employees who has seen success from the STAR interview method?
Do you frequently use behavioral interview questions to evaluate candidates?
eCornell students enrolled in the Human Resources Certificate can find related best practices in our Staffing and Selection class and apply the course towards completion of their certificate.
Learn more about our human resources management programs.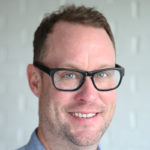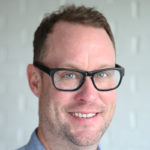 Latest posts by Chris Wofford (see all)