eCornell hosted a great webinar last week with Koka Sexton and Jill Rowley all about Social Selling.  With ten+ years of sales experience and a passion for social media, Koka is the perfect evangelist for social selling. His expertise extends beyond his endless knowledge of social networks into his skill at employing them to drive lead generation, create new opportunities, and engage customers. Jill is passionate about culture, customers, content and connections. Her core value system is Give-to-Give versus Give-to-Get and The ABCs of Social Selling = Always Be Connecting & Curating Content.
Together they made for one dynamic, informative and interesting webinar as they shared their thoughts on:
creating your personal brand
providing content that resonates with your target audience
measuring ROI and getting buy-in for social selling initiatives
engaging customers, increasing lead generation, and driving sale
We also fielded some great questions with the folks attending.
Because we know how crazy busy most people are and that attending the live event may have been impossible, we recorded the webinar for you. To get this recording, simply go here and fill out the form. Make sure you let us know what you thought after watching it!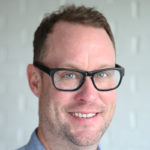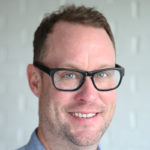 Latest posts by Chris Wofford (see all)