In today's hyper-competitive environment, organizations are striving to put in place social media strategies to help them attract and retain employees of all ages. No longer confined to twenty-somethings, an effective social media program is a "must have" for any organization who wishes to stay connected with its global employee base.
However, in their rush to adopt the latest and coolest program, organizations often fail to fully think through the best way to deal with social media's double-edged sword of access and liability.
Steve Miranda is Managing Director of Cornell University's Center for Advanced HR Studies. Prof. Miranda as he walks you through six "must do" social media initiatives aimed at mitigating your organization's strategic, reputational and financial risk.
During this webinar, you'll learn to:
Destroy your policies…before you reissue them
Get the troublemakers involved
Think inside the box
Not everyone gets to play short-stop
Be culturally inclusive versus exclusive
Avoid "channel fatigue"
UPDATE: Here's the archived version of the May 14 webinar. You can check out the video and download Prof. Miranda's slide deck here on Slideshare.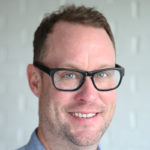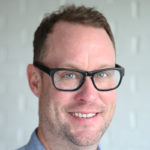 Latest posts by Chris Wofford (see all)