Last week the US Women's National Soccer team made headlines when some of their top stars filed a wage-discrimination action with the Equal Employment Opportunity Commission against the U.S. Soccer Federation. Carli Lloyd, Hope Solo, Megan Rapinoe, Becky Sauerbrunn and Alex Morgan alleged in their federal complaint that the female players earn a fraction of their male counterparts for national team appearances—sometimes as little as 38%.
According to the Wall Street Journal:
Women players receive a base salary of $72,000 to appear in 20 exhibition games per season, with victory bonuses taking that up to a maximum of $99,000, according to the filing. The men, the complaint added, "receive a minimum of $5,000 to play in each game, regardless of the outcome" for the same number of appearances. Win bonuses for the men can also reach $17,625 per player per victory, depending on an opponent's ranking.

Under their current agreements with U.S. Soccer, for instance, the women's team can earn $75,000 bonuses per player for winning the World Cup. If the men's team won the equivalent tournament, each squad member would pick up nearly $400,000.
Allegations of gender inequality is nothing new to professional soccer. The Women's National Soccer team has voiced complaints about unequal treatment for over 20 years on a variety of topics including field conditions and the structuring of bonuses.
Gender inequality is a topic we discuss widely at eCornell in various courses throughout our Human Resources certificates. In fact, our Total Rewards Compensation course (ILRHR522) discusses at length the topic of organizational justice. In this video Prof. Stephanie R. Thomas talks about distributive justice, one of the four types of organizational justice.
On April 20th, eCornell is hosting a WebCast on Women in Leadership. Essentially, women face a double bind-  they are penalized for behavior that seems assertive or forceful but also they are dismissed as weak or even incompetent if they display a warm and supportive leadership style. Join us to discuss this and other gender equality issues on 4/20 at 1 pm ET.  Sign up for our 30-day trial to attend for free: eCornell.com/StartWebSeries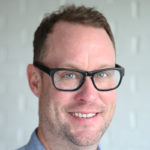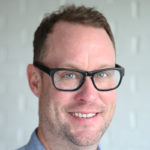 Latest posts by Chris Wofford (see all)