Learn the merits and drawbacks of five price positioning strategies and use our price positioning worksheet to experiment with your own pricing strategy.
The Internet has dramatically changed hospitality pricing. Its speed and transparency have removed most barriers between customers and suppliers. With OTAs like Hotwire, Orbitz, and Hotels.com, you no longer need be an industry insider to find the best pricing to suit your needs. Yet, hotels and restaurants still need to make pricing decisions; these new challenges simply up the ante. Today, we're looking at five price positioning strategies, explaining their merits (and drawbacks), and providing examples. When you're done reading, download a free price positioning worksheet to experiment with your own pricing strategy.
The Price-Value Matrix
Many factors will influence your prices, including your competitors' rates and products. As the name implies, your goal is to develop a pricing strategy that places your brand and its products in a certain position relative to your competition. One way to visualize this is the price-value matrix (right).
The position of your products within this matrix is a function of your brand proposition, your competitors, and your pricing objectives. Are you looking to maximize short-term revenues or profit? Are you seeking higher profit margins in a luxury market with sporadic sales? Do you need to differentiate more to penetrate the market? Or, is your business in survival mode?
Once you identify your pricing objectives, plot your prices and those of your competitors on the price-value matrix. At a glance, you'll see how your pricing lines up with your objectives. If your rates need tweaking—either because they "say" the wrong things about your brand relative to competitors, or because they're undermining your pricing objectives—consider using the following strategies to position your rates or prices more appropriately.
Price Positioning Strategies
Skim
This strategy clearly positions your company above the rest; it tells consumers something is special (i.e., worth paying more for) about your products. For example, look at the prices The Old Homestead restaurant has set for their steaks and chops. We can smell the fried onions and seared, aged prime meat already. We can envision the long white aprons of the wait staff and the impeccable table side service. To skim, set your prices higher than the competition does in order to "skim off" customers who are willing to pay more. This strategy can be highly profitable, but be careful: Though high prices imply high quality for many customers, it's still critical that they understand why they'd pay more to stay or eat at your establishment.
Match
This strategy puts your pricing on par with the competition, but not necessarily for all rates. To match, set one rate comparable to your competition and another slightly higher. This allows you to stay competitive for a larger pool of customers, yet doesn't undercut the competition.
Surround
This strategy positions your first room type as the cheapest in the market, but offers your rooms with better options at a price that's close to your competitors' first available rates. Hence, you're "surrounding" the middle market, hoping to capture customers willing to pay in those ranges. For example, look at Sizzler's $16.99 sirloin steak and lobster special.
Outback Steakhouse offers a similar item for $24.99, but uses a filet and includes two sides instead of one. Outback also offers a 6 oz. sirloin steak for $10.99. This strategy allows Outback to attract customers looking for an inexpensive steak dinner, while offering customers willing to pay more, well, more, but at a price far shy of Ruth Chris's smallest filet steak at $35.
Undercut
By undercutting your competitors' rates in some categories, you can potentially attract more customers. To undercut, offer a price that's comparable to your competition and another that's lower. Take this example from the hotel industry.
Both hotels are located near a major airport, both have the same star ratings and amenities. But look at their airport parking packages for 14 days free parking plus a room: $359 versus $189.  These hotels had very similar best rate rooms, but one has chosen to undercut their competition on this package, likely in hopes of driving more cost-conscious travelers their way.
Penetrate
Being the low-priced option in your market has benefits and drawbacks. The strategy is primarily designed to get people in the door and in seats. For new establishments, low prices often seem the best way to entice consumers to try their products. But this strategy also can depress market prices, lower margins, and set a poor precedent as your business grows. Do your prices reflect how consumers value your hotel or restaurant? Here's what consumers see as they peruse online hotel options; those using penetration pricing certainly stand out.
Set Your Own Price Positioning Strategy
Here's an exercise taken directly from my eCornell course series New Media Marketing for the Hospitality Professional. This example illustrates the outcomes of five pricing strategies if your competition is charging $79.
Now, download your free price positioning worksheet here.
Though pricing can be a complex issue, this simple, effective tool provides an excellent start.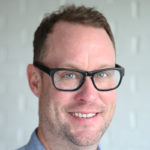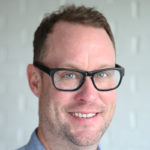 Latest posts by Chris Wofford (see all)