After sitting down with some of the industry's top executives at Dreamforce '13 in San Francisco, it became pretty clear that some big changes are on the horizon for 2014. One that most agreed will play a major part in the coming year is the Subscription Economy, or the Recurring Revenue model. Zuora CEO Tien Tzuo defines this growing trend and shares a few examples that you may be using right now.
In the last 10 years, there's been a dramatic shift in the way both consumers and companies want to do business. Today, people would rather subscribe to services than to buy products. It's happening everywhere. And it will have a dramatic effect on your business. Source: Zuora
Everything is Going Subscription Based
Aria CEO Tom Dibble has seen a massive shift outside of the technology industry for early adopters of the Subscription Economy, or Recurring Revenue model. It's no longer just apps or Amazon Subscribe and Save –– even old school giants like Ingersoll Rand are jumping in too. Remember those combination locks for your locker? Now you can subscribe to a digital security system for your home or office that can be controlled remotely via mobile devices.
Keep an eye out in the coming days for our second major prediction for 2014: The Internet of Things.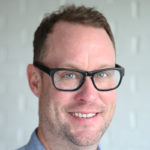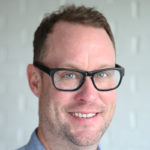 Latest posts by Chris Wofford (see all)