Since the online-education boom, the notion that students could cobble together a curriculum that includes courses designed and delivered by a variety of different institutions — including for-profit ones — has gained traction in some circles.
Much of the talk about this imminent unbundling has come from colleges that predict that students might want to transfer credits from other colleges that might have different missions. But the competition may also come from entities that do not even offer degrees.
Consider Statistics.com, a company that teaches a swath of online statistics courses to mostly adult learners. In eight years, Statistics.com has grown its menu from a half-dozen professional-development classes to more than 80 courses designed and administered by top statisticians, many of them professors at leading universities. It enrolls about 2,500 students per year. And although the company caters primarily to the professional-development crowd, Statistics.com says it is now looking to grow its introductory offerings in a way that could compete with "any university, whether online or brick-and-mortar, that is going after the nontraditional student market," according to Peter Bruce, its founder and president.
"Organizations that provide the 'best' online education in a given subject area will come to dominate others," he says. In other words, as technology allows students to pick and choose courses from different institutions, the education providers that thrive will be those that concentrate their resources in particular fields.
Skeptics who object to counting credits from courses taken through commercial providers toward degrees at a traditional institution usually do so based on concerns about quality and rigor. But Michelle Everson, a lecturer at the University of Minnesota who also serves as a consultant and an instructor for Statistics.com, says there is, pound for pound, no difference in rigor between Statistics.com's introductory courses and the ones Minnesota offers as part of its curriculum. She teaches both.
Burck Smith, the founder and CEO of StraighterLine, says that, while the precepts of higher education are difficult to change, he believes the confluence of several economic factors — particularly rising tuition and the unwillingness of many students to take on exorbitant debt, especially as they see their degree-holding peers struggling to land jobs — may force institutions to consider turning to outside specialists if they want to continue offering certain courses.
And if they don't, Smith says, students will likely turn to the outside specialists themselves.
Read the full article.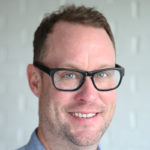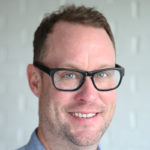 Latest posts by Chris Wofford (see all)