Many onboarding programs are off-target. They result in false starts, wrong match up of employees and needs, longer competency build-up and delayed contributions to actual operational performance. It spells out higher costs and lost opportunities for the organization. One apparent cause is that most onboarding programs often focus on the acquisition of knowledge and skill, while the environment for immediate learning, performance, tracking and accelerated contributions is often deferred to a later phase or as an afterthought.
Join us for this webinar, as we help you get the mission-critical onboarding off to the right start. Dr. Ray Jimenez outlines a total approach for organizations that combines learning, performance and metrics to help all employees perform faster and contribute more quickly, all at lower costs to the business.
In this webinar, you will learn:
How to capture your top performers' profiles and use these as benchmarks in selecting new employees, cutting time between hiring and job performance.
How to design learning structures that include operational demands on Day One of the onboarding program , thereby providing a seamless and faster transition to the job;
How to develop a metrics system that integrates learning activities and performance data to increase the feedback and assessment loop from learning, on-the-job performance, coaching and fast-tracking.
Ray Jimenez, PhD is Chief Architect for Vignettes Learning. He was a PricewaterhouseCoppers (PWC) management consultant for learning and systems implementation. His client list covers Neiman Marcus, Darden Restaurants, Pearson, NASA, Cisco, US Department of State, and others. He is the author of 3-Minute eLearning, Scenario-Based Learning, Micro-Performance Systems, and Story Impacts. Ray is also systems architect developing software in social learning performance applications.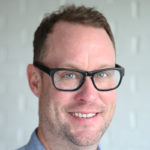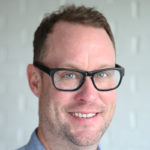 Latest posts by Chris Wofford (see all)