A thoughtfully managed, carefully crafted Web presence is no longer optional for professional people. It is not merely helpful to have a positive Web reputation; today, most professions and industries expect you to have one. Remember that your Web reputation reflects not only on you, but on the organization you work for.
LinkedIn is the largest online professional network worldwide. Hundreds of millions of professionals around the world maintain a profile on the service. Here's a few tips on how to make your LinkedIn profile work for you, especially if you're looking for career advancement or change:
Change the vanity URL on your LinkedIn profile to include your name. For example, my vanity URL is: www.linkedin.com/in/heathertjackson/
Use keywords from your target job descriptions and your résumé that are applicable to your skill set. This increases the chance that hiring managers who search for talent on LinkedIn will find you within their target searches.
Use the power of your contacts to help build a target list of companies where you want to work, and to locate appropriate contacts at those firms.
Join groups on LinkedIn to help expand the reach of your connections. LinkedIn advises that you must have a minimum of 50 connections for this search function to produce favorable results, but a minimum of 100 connections is most beneficial.
The certificate you earned from eCornell looks great listed under the education section of your LinkedIn profile. Here are the instructions from LinkedIn on how to add a certificate to your profile:
Move your cursor over Profile at the top of your homepage and select Edit Profile.
If you've never added a certification before, click Certifications on the right side of the page. If you've previously added a certificate, scroll down to the Certifications section and click +Add.
Type in your certification information.

A menu displaying companies will appear as you type in the Certification Authority field. Be sure to select the correct authority from the menu so their logo appears next to the certification on your profile.

Click Save.
As an eCornell alum, you are welcome to join one of eCornell's LinkedIn groups – they are a great way to network with your peers and gather valuable information helpful to your career.
Interested in learning more about how eCornell's certificate programs can help you advance your career? Chat with us now!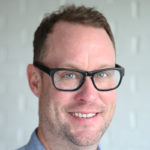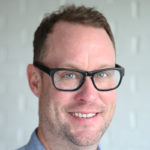 Latest posts by Chris Wofford (see all)