Today's hotel visitors have never been more connected. With multiple devices and countless online resources to consult during each phase of the guest lifecycle – from the point they make their booking decisions to well after they check-out – travelers' hotel expectations have shifted.
Long gone are the days when the hotel marketing tactics were all deployed pre-stay and offline. Today, easier access to guest preference data, past purchase behavior and social media profiles has made the hotel marketing discipline a multi-phase and multi-channel practice that requires involvement from many different key stakeholders at the brand and hotel-property level.
In this webinar, Greg Bodenlos, social media and digital marketing hospitality consultant, walks us through this complex hotel marketing ecosystem. In the process, Greg reveals strategies and tactics for mastering the innumerable amount of hotel marketing priorities. The following are just a few of the questions that will be addressed:
What are the most important marketing focus areas at the property level?
How has the definition of hotel marketing evolved in the hospitality industry?
Where should hotel marketing live in the overall hotel operation ecosystem?
Who are the various key stakeholders to involve in hotel marketing initiatives?
What new hotel marketing challenges are on the horizon?
Greg Bodenlos is a passionate hospitality marketing consultant and HSMAI leader based in Boston, Massachusetts. With a passion for digital trends, social media and innovation – and over five years of hotel and technology work experience – Greg possesses a unique perspective on the hospitality digital marketing landscape. Playing digitally-focused marketing roles at the destination resort, luxury independent property, and now city center hotel has allowed Greg to play an active role in shaping hotel marketing best practices at the property-level as well as help bring hoteliers closer to creating more meaningful, personalized travel experiences for their guests. It was in his marketing role at Revinate – a SaaS start-up in Silicon Valley that designs and develops technology to improve the guest experience – where Greg was able to help hoteliers and academics better understand the power of leveraging consumer intelligence to drive better service and maximize revenue streams across the entire guest lifecycle.
Greg is a proud graduate of Cornell University's School of Hotel Administration and has been featured as a hotel marketing expert on National Public Radio. Greg has been featured as a contributor in Crowdcentric Media's Social Media Week New York blog, eCornell's Blog and HotelMarketing.com, as well as played a co-authored role in an award-winning piece for Cornell University's Center for Hospitality Research with Chris Anderson entitled Best Practices in Search Engine Marketing and Optimization.
Greg can be reached by phone at +1 781 686 2177, email at gregbodenlos@gmail.com, on Twitter @gregbodenlos or LinkedIn.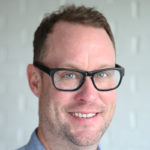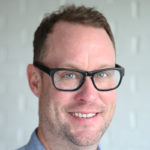 Latest posts by Chris Wofford (see all)