Online learning is often heralded as a way to make college an option for people who would not otherwise have the money or mobility to access it. But for blind students, online learning can present more obstacles than opportunities — especially as e-learning materials become more technologically sophisticated. . . .
That new types of course content being developed for online learning might create accessibility problems is not a new revelation. But the courts have made little progress toward defining and enforcing accessibility standards for online education in the last decade, even as online degree programs have proliferated and been adopted into mainstream higher education. Only in the last few months has the federal government hinted that online education, and technological innovations associated with it, might soon face legal scrutiny.
In the meantime, advocates for the blind are worried that it is becoming harder for the assistive technology used by blind students to keep pace with advances in educational technology. "Dynamic" e-learning content — e.g., graphics that change as a user rolls over or clicks on different parts — could present huge challenges to blind students, says Chris Danielsen, a spokesman for the National Federation for the Blind, or NFB. Figuring out how translate static tables and diagrams for blind students was trouble enough, he says; it is not yet clear how to deal with newer, more interactive e-learning objects that may soon pervade online education. . . .
The chances of a successful lawsuit might become clearer sometime in the next year or two. The Department of Justice has suggested that it might soon articulate exactly what kind of legal recourse blind and otherwise disabled students have with respect to the accessibility of online courses. Last month, the department issued several notices, saying it is collecting public comment on a number of topics related to accessibility and the Web in preparation to lay out the specific obligations of various institutions under federal law.
In June, the Justice Department and the Education Department jointly released a "dear colleague" letter to colleges, warning them that the government plans to crack down on institutions that require disabled students to use emerging technology that does not comply with federal accessibility laws. This, again, did not explicitly mention online education, but Bridges says it was a shot across the bow.
Read the full article.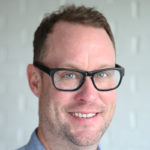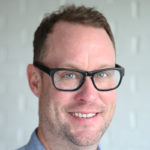 Latest posts by Chris Wofford (see all)