The Government Office of Disease Prevention and Health Promotion, the nation's top nutritional panel, released a 571-page report with their dietary guidelines for Americans. Their top finding? That Americans need to consider the environment when planning out their diet.
According to the group, two-thirds of American adults are overweight or obese. About half of American adults, or roughly 117 million people, have preventable chronic diseases related to poor diet and physical inactivity. They best way to combat this is a diet rich in vegetables, fruits, whole grains, low- or non-fat dairy, seafood, legumes, and nuts.
Converting to a diet that limits or cuts out meat seems daunting. However, eCornell's Plant-Based Nutrition certificate can walk you through how and why to make this transition.
eCornell partnered with the T. Colin Campbell Center for Nutrition Studies to create this certificate program. In it, you'll learn about nutrition science and the role diet plays in maintaining health or creating disease.  Explore some of the ways a "wholistic" approach to nutrition might inform our approach to scientific and medical practice, healthcare in general, and even education and the environment. Interact with students from around the world, get great recipes and learn how to optimize your nutritional health for a long and healthy life.
Learn about our Plant-Based Nutrition program here or check out our downloadable flyer.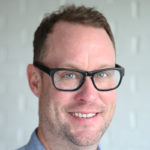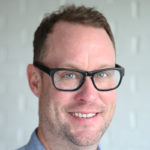 Latest posts by Chris Wofford (see all)