eCornell's new executive certificate, Essential Legal Concepts for Business Leaders, brings legal knowledge to decision making, empowering professionals to pinpoint and plan for legal issues and work with legal counsel for the best business outcomes.
"Businesspeople don't need to be lawyers, but they must know the legal effects of conduct, how to minimize risks, and how the law can create value in business," said Eduardo M. Peñalver '94, the Allan R. Tessler Dean and Professor of Law at Cornell Law School. "This certificate program provides a rare opportunity to learn on-the-job from leading academics and practicing lawyers with deep understanding and experience."
The certificate program contains four courses designed to be completed over two weeks each.
Embracing the Basics of Business Law: how to research laws and court cases related to business, recognize pros and cons of different business structures and identify the legal duties that accompany certain roles.
Structuring Business Agreement for Success: the structure and components of contracts and how to analyze them.
Exploring Specialty Areas of Law: legal issues related to employment, real property, taxes, startup financing and litigation.
Working with Legal Professionals: how to identify when legal counsel is needed, select a lawyer and work effectively with lawyers as business partners.
The curriculum, developed by 10 Cornell law professors and five practicing attorneys, provides legal insight students can use immediately in their jobs, enhanced by videos, downloadable tools, projects and discussions.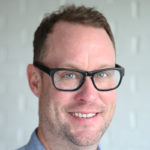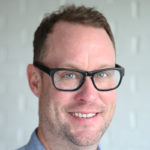 Latest posts by Chris Wofford (see all)