Seton Hill University, a Roman Catholic institution in Pennsylvania, announced this week that it would be giving Apple's new computing tablet to each of its 2,000-odd full-time students when they arrive on campus in the fall. George Fox University, a Christian institution in Oregon, will expand its annual laptop giveaway to first-year students to offer students a choice between a Macbook and an iPad. The year after that, there will be no more choice: Everybody will get iPads.
The e-learning giant Blackboard, meanwhile, today is announcing that it is launching an app for the iPad that will allow students to access their courses from the new device.
But the arrival of the long-awaited device has also prompted questions. On Educause's CIO listserv last week, higher-ed technologists wondered aloud about the costs and benefits of the efforts of some campuses try to seed their student bodies with the gadget du jour.
Greg Smith, the CIO at George Fox, responded, saying that universities should not worry about justifying iPad giveaways with precise cost-versus-value analyses. The shifts that are happening in higher-ed technology — particularly from bound textbooks and research materials to electronic versions — are "bigger than the iPad," said Smith. Universities know this change is coming, he said, so they should do what they can to enable it. "The iPad appears to be the perfect device for information at your fingertips which places it in the role to ignite the change," Smith said.
Read the full article.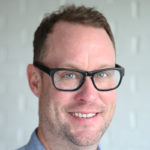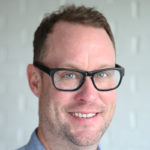 Latest posts by Chris Wofford (see all)