In our ever-evolving marketplace, it's easy for sales teams to be overlooked. But the fact of the matter is, your organization's sales team is crucial to the organization's overall health and success. Sales team members must have up-to-date skills and an extensive knowledge of what works—and what doesn't.
To that end, I'm thrilled to announce the launch of Sales Growth, our newest certificate at eCornell! Based on the book Sales Growth: Five Proven Strategies from the World's Sales Leaders, authored by experts at McKinsey & Company, the five courses within the certificate translate insights from 150 worldwide sales leaders into clear and practical guidelines for action.
If you haven't seen it yet, you can get a taste of what to expect with eCornell's summary of the Sales Growth book.
The certificate in Sales Growth will expand on the concepts introduced in the summary, giving you and your team tools and strategies to create a plan to drive real growth in your company. Here's some of what you'll learn:
The value of micro-market analysis to find hidden and unique opportunities for growth.
Strategies to streamline your go-to-market process to increase face time with the highest- priority clients.
How to focus your value proposition to the individual needs of the client for higher conversion rates.
Tools and techniques to move away from pricing tunnel vision during negotiations.
How to choose the right metrics and targets to track for growth.
Each course is two weeks long, so you can earn your certificate within two and a half months. This certificate program is available only to organizations.
To learn more about the certificate, click here! Looking for printable information? Click here.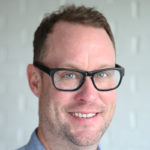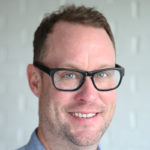 Latest posts by Chris Wofford (see all)