We are pleased to announced the launch of a new online Human Resources Management Certificate, developed by faculty at Cornell University's ILR School. The nine-course program covers the foundational core competencies of human resources and features engaging content and interaction with expert instructors and peers. Like all eCornell certificates, it was designed with working professionals in mind as it is taken 100% online.
"The new Human Resources Management Certificate is based on the leading research, teaching, and outreach that are the hallmarks of our school's mission of advancing the world of work," states Kevin Hallock, the Kenneth F. Kahn Dean and the Joseph R. Rich Professor of Economics and Human Resource Studies at the ILR School.
The online HR courses cover topics crucial for a career in human resources, including employee performance management, total rewards compensation, labor relations, staffing decisions, employee engagement, training and development, coaching, countering bias, and internal consulting. Students who successfully complete the online program will receive a Human Resources Certificate from Cornell University.
"Whether you're an HR generalist, specialist or new to the world of human resources, this Human Resources Management Certificate gives you the foundation needed for a successful career by providing ways for you to align your HR department to your organization's goals," said Associate Professor John Hausknecht. "We're proud to make this online certificate program available to professionals around the world."
The new Human Resources Management Certificate program includes lectures from 10 faculty members, input from numerous practitioners in the field, and a range of activities designed to translate concepts and best practices to application on the job.
Want to learn more? Go here or download our printable information sheet.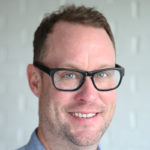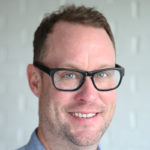 Latest posts by Chris Wofford (see all)