Cornell University has launched a subscription-based webinar series that offers monthly online live webinars led by Cornell University faculty. The WebSeries consists of lectures, driven by Cornell University faculty, Q&A and interactive audience exercises on topics that are immediately applicable to your life. If you can't attend the live event or want to re-watch something you've seen, the lectures are archived for viewing at a later date. You can earn Continuing Education Units (CEUs) by attending each event. We are launching with two channels: Women in Leadership and Entrepreneurship.
The Women in Leadership Channel features Cornell University faculty who bring academic expertise and real-world experience to help organizations overcome imbalanced power and influence in the workplace. In these one-hour interactive sessions you'll learn how to:
Identify gender bias and stereotypes in the workplace.
Execute on individual and organizational strategies for overcoming bias, allowing for women to succeed in leadership positions.
Communicate, strategize and direct from a leadership position as a woman.
The Entrepreneurship Channel brings together Cornell University faculty, leading entrepreneurs, venture capitalists, and financiers to help you turn your brilliant idea into a successful startup business. In these one-hour interactive sessions you'll learn how to:
Present and validate your startup business idea.
Manage the financial, legal and ethical aspects of your venture.
Introduce entrepreneurial principles and best practices to your business, whether it be a tiny startup, a global enterprise, a nonprofit, even a government agency.
Assess the competition and optimize your product or service for market success.
You can sign up for a free 30-day WebSeries trial! Learn more here: eCornell.com/StartWebSeries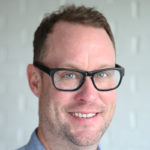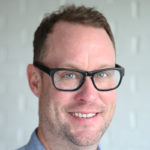 Latest posts by Chris Wofford (see all)