The web-based, instructor-led courses were authored by Cornell University's College of Human Ecology. Participants who complete the 6-course certificate will be awarded 1.8 AAHID continuing education units (CEUs), or can take one of three approved individual courses for 0.6 CEU hours each: Planning & Designing a Healing Environment, Basic Tools for Facility Planning and Practice-Based Research.
A highlight of the program is the evidence-based design course with Cornell University Professor Frank Becker, Department Chair of Design & Environmental Analysis. Participants explore the dynamic relationships between nursing unit design, the interaction of patient care teams and the cumulative effects on quality of care.
The certificate further positions AAHID as the industry's primary healthcare interior design credentialing organization, and demonstrates the real value it brings to Board-certified designers by offering opportunities for career advancement and greater job fulfillment. Professionals who complete the six-course certificate will gain competence in facilities planning, strategic expansion and organizational decision-making processes.
"At the AAHID, we are careful to ensure that every decision we make ties directly back to our mission: the credentialing of healthcare interior designers," says Jocelyn Stroupe, President of AAHID "Continuing education is vital to our membership, and we strive to ensure that everyone has the opportunity for professional growth and career advancement. The AAHID board found that eCornell's online certificate programs and courses were a solid fit for our organization and will be instrumental in serving our members and helping us realize our mission."
eCornell's unique approach to e-learning combines the most effective elements of an Ivy League classroom with the flexibility of an online learning environment. eCornell courses—while self-paced and 100% online—are "instructor-facilitated" to help guide a cohort of 20 to 30 participants through challenging, real-world exercises with practical application on the job. Built-in collaboration features enable learners to share experiences, best practices and discuss on-the-job application attempts while immersed in learning that fosters collaboration, interaction and networking amongst the cohort.
excerpted from press release: The American Academy of Healthcare Interior Designers (AAHID), a national certification board that provides credentialing for healthcare interior designers, is endorsing an advanced certificate for those interested in learning about healthcare issues through eCornell online. The six-course Healthcare Facilities Planning & Design Certificate prepares the designer to play a leadership role and strategically guide a healthcare organization through physical changes to the work environment.
About AAHID
The American Academy of Healthcare Interior Designers (AAHID) certifies the knowledge, skills and abilities of healthcare interior designers. Board-certified healthcare interior design certificants are distinguished and qualified by education, examination, and work experience to practice healthcare interior design. The AAHID appellation recognizes excellence, commitment and knowledge. It further distinguishes preeminent healthcare interior designers from other architects, designers, decorators, and interior designers. For more information visit www.aahid.org.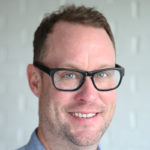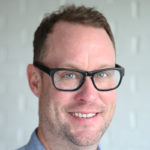 Latest posts by Chris Wofford (see all)