In his landmark study comparing Global Review IndexTM (GRI) scores with ADR, occupancy and RevPAR performance, Cornell's Chris Anderson proved what intuition told every savvy revenue manager:
A hotel's online reputation significantly impacts revenue potential.
Join Chris Anderson, Associate Professor at Cornell University's School of Hotel Administration and RJ Friedlander, CEO of ReviewPro, to learn how hoteliers across all segments of the industry are leveraging online reputation analytics to improve guest satisfaction, revenue and financial performance on 6/19/14 from 10:00 – 10:45AM EDT. If you are unable to attend, you can still register and receive a video and slide deck from the presentation via email.
This fast-paced session will offer a first-time look at Chris's most recent research project which explores the relationship between review scores and REIT stock performance. You won't want to miss listening to Chris discuss the results of this study and the potential game-changing impact the Global Review IndexTM could have on identifying under-/over-valued investments.
Chris Anderson is an associate professor at the Cornell School of Hotel Administration. His main research focus is on revenue management and service pricing. He actively works with industry, across numerous industry types, in the application and development of RM, having worked with a variety of hotels, airlines, rental car and tour companies as well as numerous consumer packaged goods and financial services firms. At the School of Hotel Administration, he teaches courses in revenue management and service operations management.
RJ Friedlander is the founder and CEO of ReviewPro. The company enables hoteliers and restaurateurs to increase guest satisfaction and grow revenue by proactively managing and improving their online reputation. The company's suite of web-based tools, including the Revenue Optimizer, Advanced Guest Satisfaction Survey solution and Hotel Analysis Reports, provide the analysis, customer intelligence, competitive benchmarking and reporting needed to help hospitality professionals maximize their organization's performance.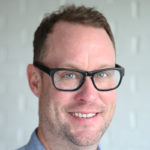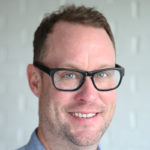 Latest posts by Chris Wofford (see all)