When it comes to online distribution, hotels typically prefer to sell rooms through their own websites. Third-party sites, particularly those of online travel agents (OTAs), tend to be seen as competitors in terms of distribution—even though OTAs are instrumental in filling rooms that might otherwise go unsold.
When hotels are able to increase brand-site bookings by listing with an OTA, they are essentially tapping what's called the "billboard effect." This reservation benefit enables hotels to quickly tap wider markets through alignment with the right third-party OTAs.
For example, Intercontinental Hotel Group listed their properties on Expedia during the summer months of 2009-2011 and saw increases between 7% and 26% in reservations through their own channel. And remember: These are brand-site reservations that are increasing, not reservations made on the OTA sites.
Dr. Chris Anderson, an associate professor at Cornell University's School of Hotel Administration, had published a small test of the billboard effect's on the hospitality industry in a 2009 Center for Hospitality Research study. Now Anderson is back with a new and considerably larger analysis. And it confirms the power of the billboard effect in gaining additional brand-site bookings for hotels listed with OTAs.
Click here to receive both the original and expanded research studies from Cornell's Center for Hospitality Research and learn how you can quickly increase your brand-site bookings through OTAs.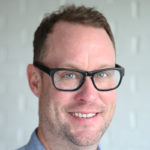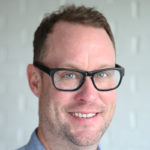 Latest posts by Chris Wofford (see all)