In discussing the impact of the financial crisis on international education at the annual conference of NAFSA: Association of International Educators, John K. Hudzik, vice president for global engagement and strategic projects at Michigan State University, pointed out that, by 2020, "many predict that … global higher education demand for seats will double to 200 million. This suggests to me that we are in a growth market," Hudzik said. "We're at about 110 or 115 right now, there's a lot of growth and maybe we won't hit 200, but it's still growing."
In anticipation of such growth, Hudzik's co-presenter Hans de Wit, an international higher education consultant based in Amsterdam, suggested international educators should be thinking about such things as expanding online delivery, developing joint and dual degrees with institutions abroad, and creating global experiences close to home to supplement experiences abroad.
Hudzik suggested that colleges look beyond China to consider other countries that are poised to play a bigger role in the global
higher education scene in the future. "Growth in higher education is global," Hudzik said. "You can't manage well too many partners abroad, but thinking strategically about diversifying the countries with which your institution engages itself is probably a very good thing to think about right now."
Read the full article.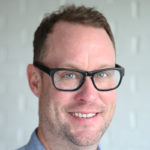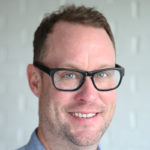 Latest posts by Chris Wofford (see all)