Amazon.com delivery drones, robotic co-workers, Google's self-driving cars… How will these new technologies impact workforce and HR functions over the next few years?
Recently, we've seen quick adoption of mobile technologies, real-time performance analytics, and automated recruitment/retention platforms that we couldn't have predicted just a few years ago. So it's safe to assume we'll see even bigger advancements in HR tech in the months and years to come.
While it's tough to predict exactly where we're headed, failure to embrace new workplace technologies could leave not only you, but your entire organization underperforming and lagging behind your competitors. In this one-hour webinar, Steve Boese (HR Technology Conference Co-Chair, host of the The HR Happy Hour Podcast):
reviews and recommends technologies that simplify and automate HR workflows and functions.
highlights business technologies that are fundamentally changing the way people work.
provides info and resources to help you stay ahead of the curve and at the forefront of modern HR practice.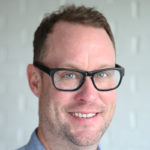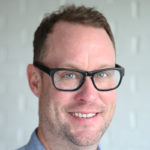 Latest posts by Chris Wofford (see all)