How do you educate a generation of students eternally distracted by the internet, cellphones and video games? Easy. You enable them by handing out free iPhones — and then integrating the gadget into your curriculum.
That's the idea Abilene Christian University has to refresh classroom learning. Located in Texas, the private university just finished its first year of a pilot program, in which 1,000 freshman students had the choice between a free iPhone or an iPod Touch.
The initiative's goal was to explore how the always-connected iPhone might revolutionize the classroom experience with a dash of digital interactivity. Think web apps to turn in homework, look up campus maps, watch lecture podcasts and check class schedules and grades. For classroom participation, there's even polling software for Abilene students to digitally raise their hand.
The verdict? It's working quite well. 2,100 Abilene students, or 48 percent of the population, are now equipped with a free iPhone. Fully 97 percent of the faculty population has iPhones, too. The iPhone is aiding Abilene in giving students the information they need — when they want it, wherever they want it, said Bill Rankin, a professor of medieval studies who helped plan the initiative. . . .
The traditional classroom, where an instructor assigns a textbook, is heading toward obsolescence. Why listen to a single source talk about a printed textbook that will inevitably be outdated in a few years? That setting seems stale and hopelessly limited when pitted against the internet, which opens a portal to a live stream of information provided by billions of minds. . . .
These are the specific educational problems Abilene is targeting with the iPhone. Instead of standing in front of a classroom and
talking for an hour, Rankin instructs his students to use their iPhones to look up relevant information on the fly. Then, the students can discuss the information they've found, and Rankin leads the dialogue by helping assess which sources are accurate and useful.
It's like a mashup of a 1960s teach-in with smartphone technology from the 2000s.
Read the entire article.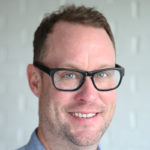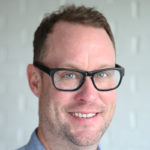 Latest posts by Chris Wofford (see all)