Three of the hotel industry's most creative and forward-thinking marketers joined eCornell for a live YouTube summit on hotel marketing in February, 2015. Access the video below.
ReviewPro's Josiah Mackenzie, HeBS Digital's Mariana Mechoso Safer, and hospitality marketing consultant and HSMAI Boston Chapter leader Greg Bodenlos discussed, debated and dove into emergent technologies and practices to predict what's most likely to influence hotel marketing strategies for the year ahead. They also covered:
The hotel marketing 'ecosystem', from guest experience design to multi-platform marketing and operational feedback analysis.
Personalizing the customer journey, from the inspiration stage to booking and beyond.
How to leverage user-generated content to increase customer engagement.
What you should focus on when analyzing your 'reputation' online, and how to use that data to improve your business.
Josiah Mackenzie leads business development at ReviewPro – helping partners across the hospitality industry use 360-degree guest intelligence to create better travel experiences for their guests and unlock new areas of revenue growth for their businesses. The rise of data from the social web – where people are leaving digital data trails wherever they go, 24/7/365 – has given the hospitality industry a dramatically expanded ability to understand consumer sentiment and trending new demand areas.
Featured as a hotel technology trends expert by media outlets such as CNN, PBS, MSNBC, The Washington Post and Entrepreneur Magazine, Josiah is also a frequent keynote speaker at conferences throughout North America, Europe, the Middle East and Asia.
Josiah can be reached by telephone at +1 415 671 9629, via email josiah@josiahmackenzie.com – or on Twitter @Hotel_Intel.
Mariana Mechoso Safer is Senior Vice President, Marketing at HeBS Digital, overseeing advertising, marketing and public relations. Mariana heads the Las Vegas office, developing and implementing digital marketing strategies for HeBS Digital's West Coast partners. She frequently conducts industry research and publishes her major travel and hospitality publications, and is also a guest speaker and presenter at hospitality events and conferences.
Mariana can be reached by phone at +1 702 463-1857, email at mariana@hebsdigital.com, on Twitter @mmechoso or LinkedIn.
Greg Bodenlos is a passionate hospitality marketer and Hospitality Sales & Marketing Association International (HSMAI) Chapter leader based in Boston, Massachusetts. With a passion for digital trends, social media and innovation – and over five years of hotel and technology work experience – Greg possesses a unique perspective on the hospitality digital marketing landscape. Playing digitally-focused marketing roles at the destination resort, luxury independent property, and now city center hotel has allowed Greg to play an active role in shaping hotel marketing best practices at the property-level as well as help bring hoteliers closer to creating more meaningful, personalized travel experiences for their guests. It was in his marketing role at Revinate – a SaaS start-up in Silicon Valley that designs and develops technology to improve the guest experience – where Greg was able to help hoteliers and academics better understand the power of leveraging consumer intelligence to drive better service and maximize revenue streams across the entire guest lifecycle.
Greg is a proud graduate of Cornell University's School of Hotel Administration and has been featured as a hotel marketing expert on National Public Radio. Greg has been featured as a contributor in Crowdcentric Media's Social Media Week New York blog, eCornell's Blog and HotelMarketing.com, as well as played a co-authored role in an award-winning piece for Cornell University's Center for Hospitality Research with Chris Anderson entitled Best Practices in Search Engine Marketing and Optimization.
Greg can be reached by phone at +1 781 686 2177, email at gregbodenlos@gmail.com, on Twitter @gregbodenlos or LinkedIn.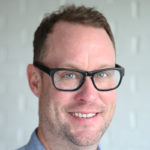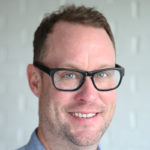 Latest posts by Chris Wofford (see all)