Is your marketing all about you? About how beautiful your rooms are, how delicious is the restaurant's menu, how soothing are the spa services? All this may be true, but let's be realistic: Your potential guests are hearing the same thing from every hotel.
In addition, a 2012 comScore study found that average ad effectiveness increases with age, meaning, traditional marketing is less effective with each new generation that comes along. Millennials (the youngest generation in the study) are more difficult to persuade via advertising when compared to older viewers. In just a few years, the majority of hotel guests will be Millennials, and traditional marketing will be useless.
So what should hoteliers do? Hotels need to switch from all-about-me marketing to targeted, guest-centric marketing.
Revinate marketing experts Daniel Mason and Betty Mok show you:
why marketing needs to change.
what hypertargeting is and how to do it.
how hoteliers can leverage customer data to deliver effective marketing, enhance the guest experience, and drive greater revenue.
Betty Mok, Director of Product Marketing
As the Director of Product Marketing at Revinate, Betty is responsible for new product and feature launches including pricing, packaging and messaging. Prior to Revinate, Betty has over 10 years of marketing experience at a range of businesses from small businesses to Fortune 500 companies including Intuit and American Express, with a focus on online marketing and launching new technology products. Betty has a BA from NYU, Stern School of Business and an MBA from Columbia Business School.
Danny Mason, Head of Demand Generation
As the Head of Demand Generation at Revinate, Danny is responsible for creating and managing programs that drive interest in Revinate, quantifying the success of those programs, and refining/optimizing performance. Prior to joining the Revinate team, Danny earned his BS in Hospitality Management from UNLV (sorry Cornell team!).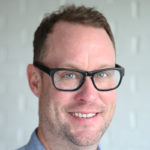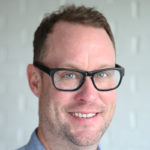 Latest posts by Chris Wofford (see all)