Global studies have found that words traditionally defined as feminine in nature, such as expressive, reasonable and loyal, are the words that people most commonly list as the competencies they want to see in their leaders. But if people favor these 'feminine' leadership traits, why aren't there are more female CEOs and board members? In the US, only around 16 percent of corporate board seats go to women, despite women currently holding between 50 to 60 percent of all graduate degrees in the country.
Allison Elias, a visiting assistant professor at Cornell University's ILR School and expert on gender in the workplace, says the disparity is due in part to a disconnect between what is expected of women and what is expected of business leaders.
In a recent Women in Leadership Webcast hosted by eCornell, Elias suggests that traditionally assigned gender roles affect our perceptions of female leaders. Female leadership candidates have to contend with the often unconscious or unintentional discrimination of males in the hiring role. When a man interviews a woman for a leadership position, for example, his mind may wander to thoughts about her family life, leading him to wonder if she would need a more flexible work schedule than a male candidate.
"Perhaps that employer really wants to hire a woman. Perhaps he has even explicitly declared that he wants to make gender diversity a priority in his organization. But our brains automatically take these cognitive shortcuts," Elias said.
Even when women achieve the highest positions within a company, they are often hit with what Elias refers to as the "likeability penalty." Social science research shows that women who are more advanced in their careers are often found to be less likable, too power hungry or too aggressive.
"A lot of women remain in sort of a lose-lose situation. When they behave in a more aggressive or competitive way, they're punished by being disliked. But if they exhibit traits that are more aligned with their gender role—being warm, supportive, and caring—they might be liked, but they might not necessarily be viewed as competent. Women are punished in a way men are not," Elias says.
Women also have to contend with an American work culture that expects employees to put work as their first and only priority. Workplaces are too often "structured for a man who has someone to take care of the kids and domestic issues," Elias said.
"It's changing a bit, but this ideal worker norm kind of pervades a lot of traditional jobs and that's a structural way that women face a barrier on their way to the top. A lot of times moving into leadership positions requires always being on, always being responsive to email, never missing days."
She pointed to a study done by the consulting firm Bain and Company that found that 43 percent of women aspire to reach top management when they start a new job, but that number plunges to 16 percent after the women gain experience within the company. The study showed that women didn't see themselves as "fitting in" at the workplace, with many of them citing that they weren't willing to put work above everything else in their lives in order to move to the top.
While everyone is familiar with the concept of the glass ceiling, Elias and a number of other scholars say that the phrase might not be the best metaphor for what women face in the workplace. Instead, they advocate for the 'labyrinth of leadership' because all sorts of barriers can block a woman's progress at different points within her career.
"The glass ceiling metaphor suggests that women are going to be able to ascend and be successful in the workplace until the very top. But when looking at why the talent pipeline doesn't progress women to the top, the idea of a labyrinth can be more effective because there's all sorts of barriers that come up at all sorts of points of a woman's career that can deter her from being able to make it to the end," Elias said.
Want to hear more? This article is based on Allison Elias' live eCornell WebSeries event, Unlocking the Hidden Leadership Potential Inside Your Company. Subscribe now to gain access to a recording of this event and other Women in Leadership topics.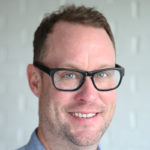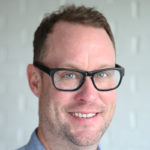 Latest posts by Chris Wofford (see all)