Welcome to What We Follow Friday! The internet is teeming with new data, interesting stories, breaking news and so much more every single day and it's easy for the important information to get lost in the noise. That's why we're sharing some of our favorites from around the web with you every Friday.
Here's what we've picked this week:
5 Free Apps for the Best Summer Vacation Ever
"This weekend marks the unofficial start of summer vacation season. Lucky for you, this week's edition of Free App Friday can help you plan your summer trip."
The Most Common Productivity Killers in Workplace (Infographic)
"On average, professionals spend up to 37 percent of their workweek checking emails–many of them unnecessary ones. Unfortunately, much of the other two-thirds of their time is filled with other time wasters, such as sitting in meetings and surfing the Web."
Science Graphic of the Week: Monitoring Ocean Waves From Space
"The radar instruments on some satellites can be used to gather all sorts of interesting information. The animation above illustrates wave heights in the North Sea that were derived from satellite radar measurements."
4 Things Every Entrepreneur Should Do Before Meeting an Investor
"Almost all startups – whether they are in major hubs like Silicon Valley, Boston or New York or less metropolitan areas like Kansas City, Mo. – face the same problem. 'We need funding," they say. "We're really looking to raise more capital from investors, angels or anywhere.'"
The Five Letters that Will Change the Data World: BYOBI
"BYOBI is an acronym I first heard on a telephone call with a VP of Technology at a large corporation. The word is almost unknown today, but I think that it will be one of the largest trends to impact data in the next five years. BYOBI means Bring Your Own Business Intelligence."
If you come across an article you think we should be reading, tweet it to us, post it to our Facebook page, or leave us a comment at the bottom of the page!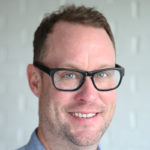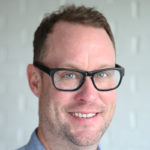 Latest posts by Chris Wofford (see all)